TEXAS Arts, Culture & History
Houston Grand Opera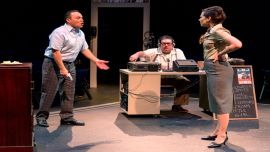 2016-17 Season Features Iconic Repertoire including Gotterdammerung and World Premiere by Jake Heggie/Gene Scheer. HGO celebrates 30th Anniversary of world premiere of John Adams's Nixon in China
Learn More
Ensemble Theatre
From September 22 - October 16, 2016 is Sassy Mamas written by Celeste Bedford Walker and directed by Eileen J. Morris. A romantic comedy about 3 Sassy Mamas who confidently pursue younger men.
Learn More
Janis Joplin Tribute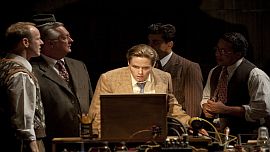 From August 19 - September 18, 2016 the Alley Theatre presents A NIGHT WITH JANIS JOPLIN. Check out another Janis Joplin Tribute 2008 directed by Randal Myler "Take another little piece of my heart now, baby..."
Learn More
Speaking of the Devil...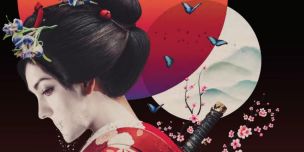 Houston Grand Opera 2007 Guonod's FAUST. This Devil Samuel Ramey holds the distinction of being the most recorded Bass in history. His records have garnered 3 Grammy Awards....
Learn More
Houston Theatre 2016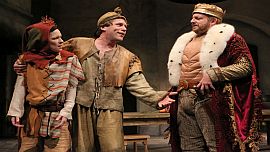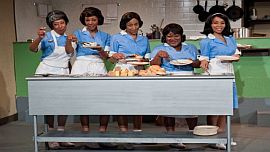 New Hip Hop Musical! Interview with Executive Director Tim Fried-Fiori and stage actress Brennan Blankenship starring as Morgana in Ali Baba and the 40 Thieves...
Artiste "quote unquote":
And I'm not gonna tell you what I think about the New York Times for referring to Houston as one of the provinces. - former President George H. W. Bush
President George Bush 2007 TUTS gala
It's never been easy. 40 years ago, the Department of Labor made a study of the 3 Actors Unions: Equity, SAG and AFTRA. Unemployment rate stood at 85%. Today it's at 90%, only 10% of actors make a living.
-Tony Randall in TUTS 2000 Damn Yankees
Work like you don't need the money. Love like you've never been hurt. Dance like nobody's watching.
Satchel Paige and the Kansas City Swing, July 2016