Arts, Culture & History
Houston Grand Opera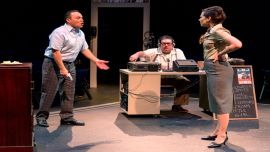 Houston Grand Opera presents PRINCE OF PLAYERS by composer Carlisle Floyd from March 5 - 13, 2016. The 3rd Opera in Wagner's epic Ring Cycle SIEGFRIED is presented from April 16 - May 1, 2016.
.
Learn More
Ensemble Theatre
From June 30 - July 31, 2016 is Satchel Paige and the Kansas City Swing written by Trey Ellis and Ricardo Khan; directed and choreographed by Patdro Harris; Musical Direction with Original Songs by Carlton Leake ....
Learn More
Classic Houston Ballet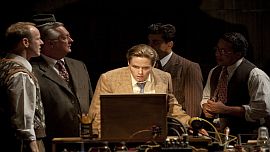 Clara Cravey was the Principal of the Houston Ballet Academy. 1998 Interview as she began her career under the direction of Ben Stevenson in 1968. And her journey all over the world as a Principal Ballerina.
Learn More
Melissa Manchester Music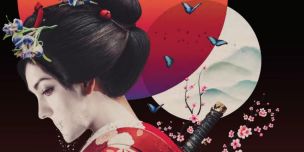 TUTS Underground presents the World Premiere of SWEET POTATO QUEENS based on books by Jill Conner Brown. The Southern story of Jill as she faces many of life's challenges. The Queens offer a universal message if you listen to your heart.
Learn More
Houston Theatre 2016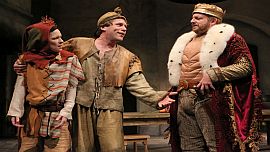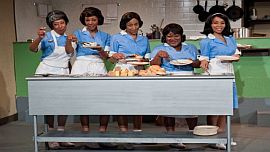 New Hip Hop Musical! Interview with Executive Director Tim Fried-Fiori and stage actress Brennan Blankenship starring as Morgana in Ali Baba and the 40 Thieves...
Artiste "quote unquote":
And I'm not gonna tell you what I think about the New York Times for referring to Houston as one of the provinces. - former President George H. W. Bush
President George Bush 2007 TUTS gala
It's never been easy. 40 years ago, the Department of Labor made a study of the 3 Actors Unions: Equity, SAG and AFTRA. Unemployment rate stood at 85%. Today it's at 90%, only 10% of actors make a living.
-Tony Randall in TUTS 2000 Damn Yankees