J. PIERREPONT FINCH - Our story's protagonist. An irrepressible, clear-eyed, almost puckish hero, he is a window washer who applies for a job at the World Wide Wicket Company and attempts to climb the 'ladder of success.'
GATCH – A sleazy executive with a penchant for the ladies.
J.B. BIGGLEY – The stuffed-shirt, philandering executive of World Wide Wickets.
ROSEMARY – A secretary more interested in finding a man than a career; Finch's love interest.
SMITTY – An experienced secretary with a droll sense of humor and a cynical outlook.
BUD FRUMP – Biggely's arrogant, scheming nephew.
MISS JONES – J.B.' s stuffy, abrupt secretary with a hidden soft side.
MR. TWIMBLE – Mailroom supervisor who is fussy, old-fashioned and loyal.
WALLY WOMPER – the company's chief executive and a former window washer
HEDY - A voluptuous, sexually-charged woman adored by all of the men.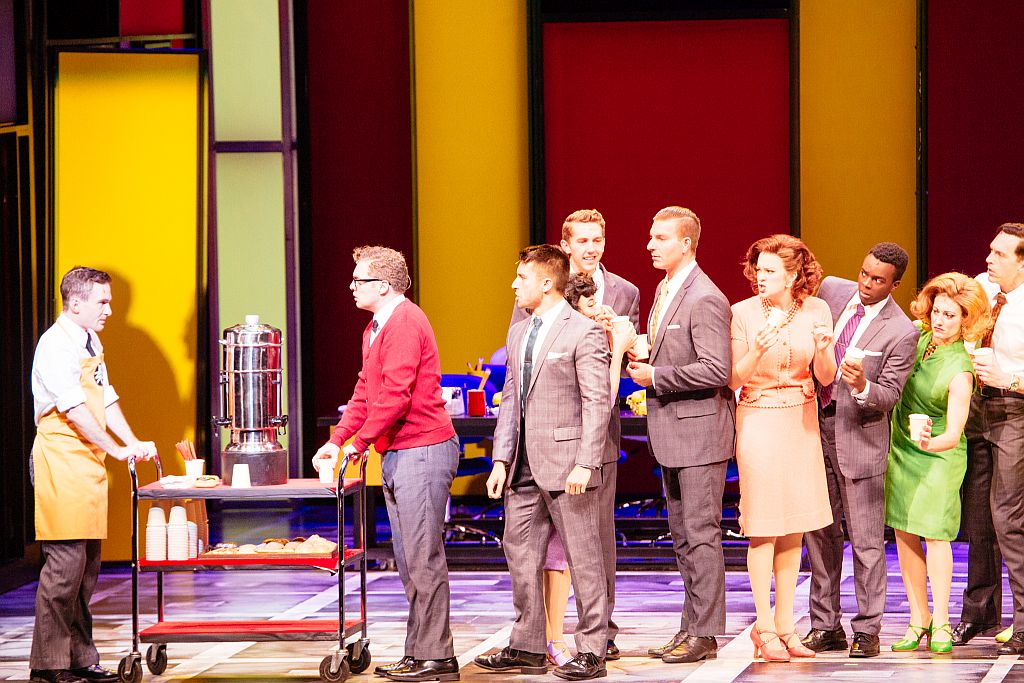 The Cast of How to Succeed in Business Without Really Trying. Photo Credit - Os Galindo