HOUSTON BALLET
Stanton Welch, Artistic Director
www.houstonballet.org

Presents

COPPELIA
JUNE 7th - 17th, 2007
AT THE BROWN THEATER OF THE WORTHAM THEATER CENTER
501 TEXAS AVENUE IN DOWNTOWN HOUSTON

Laura Richards in COPPELIA. Photo courtesy of The Houston Ballet.
HOUSTON BALLET REVIVES ITS MAGICAL PRODUCTION OF
COPPÉLIA
THE GREAT COMEDY OF CLASSICAL BALLET
Melody Herrera, Leticia Oliveira, and Sharon Teague
Make First Appearances as Swanilda
Amy Fote Performs Swanilda for First Time in Houston
Ian Casady, Randy Herrera, and Connor Walsh Debut as Franz
Houston, TX - From June 7 – June 17, 2007, Houston Ballet will present the nineteenth century comic masterpiece, Coppélia. The perfect introduction for children as well as adults to the beauty of classical ballet, the ballet follows the lighthearted romance between Swanilda and Franz and their relationship with the eccentric toymaker Dr. Coppélius and his unusually lifelike doll Coppélia. Ben Stevenson's production of this beloved classic ballet sparkles with Desmond Heeley's breathtaking designs, transporting the audience to a charming Bavarian village. Houston Ballet will give seven performances of Coppélia in the Brown Theater at the Wortham Theater Center in downtown Houston. Tickets may be purchased by calling 713-227-2787 or by visiting www.houstonballet.org.
"Coppélia is a great ballet for our company. It has many fun and exciting characters. It also provides the dancers an opportunity to show different styles of dance, from character to classical. Coppélia is a ballet that appeals to the young and old alike," commented Stanton Welch, artistic director of Houston Ballet.
Five Houston ballerinas will assume the demanding role of Swanilda in the June performances. Principal dancer Sara Webb returns to the role that she first performed in March 2001, while principal Leticia Oliveira and soloists Melody Herrera and Sharon Teague will debut in this role.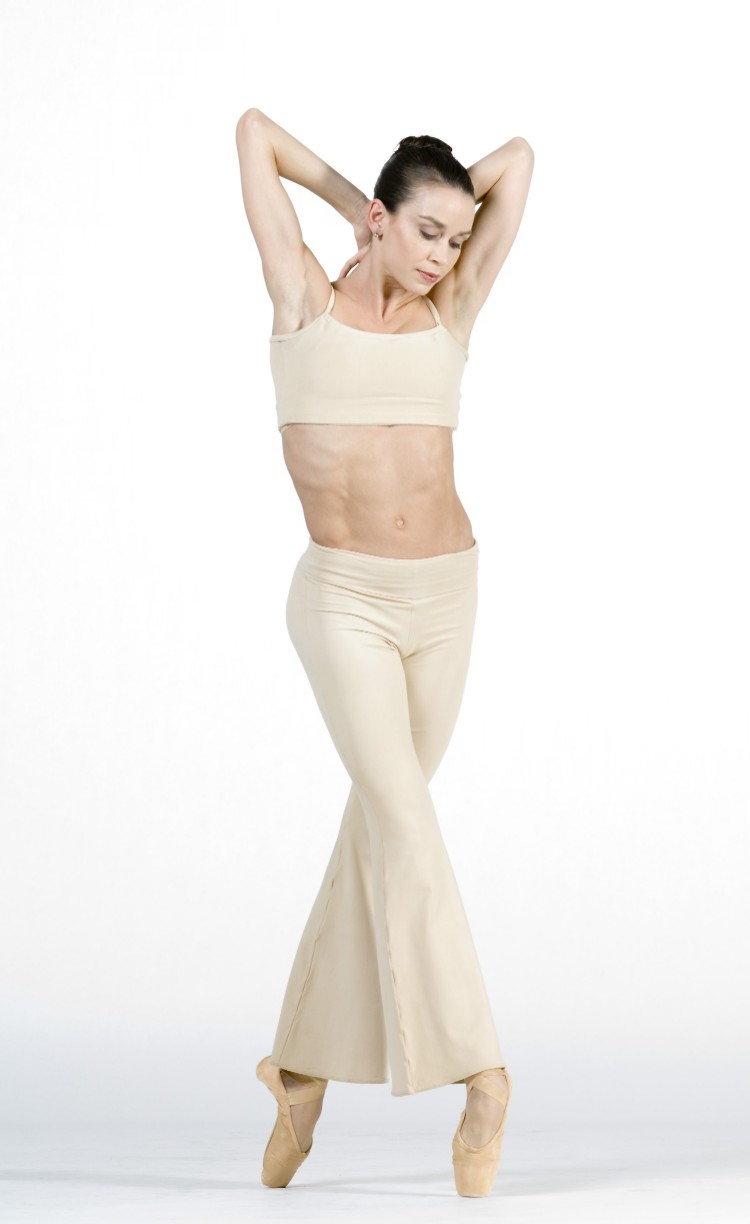 Principal Dancer AMY FOTE in Clear choreographed by Stanton Welch. Photographer: Drew Donovan
Principal dancer Amy Fote will give her first performances in Coppélia in Houston. "The role of Swanilda is a great role for a ballerina because it's technically demanding and requires a lot of acting and pantomime," observed Ms. Fote. "It's an enormous challenge because there is a lot of dancing. She's an exuberant character to play. In the second act, she is three different characters: a stiff doll, a Spaniard and a Scottish dancer, so there's a lot of range to play with."
Principal dancer Ian Casady, first soloist Randy Herrera, and soloist Connor Walsh will make their debuts in the role of Franz.
Houston Ballet first soloist Nicholas Leschke, an accomplished character actor, will appear for the first time as Dr. Coppélius. Ballet master Steven Woodgate will perform the role of Dr. Coppélius for the first time in Houston, while ballet master Phillip Broomhead will revisit the role.
Houston Ballet's performances of Coppélia have been generously underwritten by ConocoPhillips, Chase, AIM Investments, Morgan Stanley, Vinson & Elkins L.L.P., and The Wortham Foundation, Inc.
Coppélia:
One of the Most Popular Works of the International Repertoire
Coppélia is the romantic tale of Swanilda and Franz, and their encounters with the teetering old toymaker Dr. Coppélius and his fanciful creations. The ballet derives from the classic tale of Der Sandmann (The Sandman, 1815) by E.T.A. Hoffman – the very Hoffman who penned the story upon which The Nutcracker is based. The ballet – subtitled "The Girl with the Enamel Eyes" – was first performed on May 25, 1870, in Paris at the Théâtre Imperial de L'Opéra, featuring choreography by Arthur Saint-Léon and music by Léo Delibes.
Coppélia is a historically significant dance work. The three-act ballet set to a danceable score by Léo Delibes was created at the tail end of the Romantic era, and some consider it to be a precursor of classic ballet. French choreographer Arthur Saint-Léon created Coppélia, his most successful work, for the Paris Opera. He collaborated with Charles Nuitter on the libretto, which drew from E.T.A. Hoffman's short story Der Sandmann, a gothic fable published in 1815. The ballet, which focuses on a sweet love story, is more lighthearted than Hoffman's macabre tale.

COPPELIA choreographed by Ben Stevenson. (R-L) Dancers: Sara Webb, Phillip Broomhead and Laura Richards. Photographer: Drew Donovan
The ballet, which has gone through many revisions since its premiere, is one of the most popular works in the international repertoire. Notable dancers who performed the role of Swanilda include Balanchine ballerina Violette Verdy for Ballet Rambert in 1957, and Karen Kain, artistic director of The National Ballet of Canada, for Ballet Marseille in 1975.
Coppélia first entered Houston Ballet's repertoire in October 1974, in a staging by Frederic Franklin featuring scenery by Peter Farmer. In November 1979, former Royal Ballet ballerina Anne Heaton restaged the work for the company. When Houston Ballet unveiled its current production of Coppélia in March 1992, both dance critics and audiences alike were mesmerized by the splendor of Desmond Heeley's sets and costumes. "At times, the magnificence of the stage as a whole nearly overwhelmed viewer's senses," observed Ann Holmes of the Houston Chronicle.
An avid doll and toy collector, Mr. Heeley devoted long hours to create a spectacular setting for Dr. Coppélius' workshop. The designer wanted to "pay homage to the era when automatons, or mechanical toys, were the rage in Europe." The handmade dolls in Coppélia are mechanized and incredibly detailed. Dr. Coppélius' workshop contains a huge astrologer with a pointed hat and a robe covered in shooting stars and moons. There is a strongman with a handlebar mustache and barbells, along with Puss 'n Boots, an acrobat hanging from a trapeze holding the Man in the Moon and a small ballerina dancing on the back of a goat. Before the 1992 premiere, Mr. Heeley commented, "When Swanilda and her friends come into the workshop in Act II, the audience should really start to wonder, 'What's going to happen?'"

COPPELIA choreographed by Ben Stevenson. Dancer: Laura Richards. Photographer: Drew Donovan
Set in an early nineteenth-century Bavarian village, Coppélia draws the young lovers Swanilda and Franz into the world of the eccentric Dr. Coppélius and the mysterious, enchantingly lifelike doll Coppélia, whom they believe to be his daughter. Attracted to this shy beauty reading in the toymaker's window, Franz steals into Dr. Coppélius's fantastic shop; so do the jealous Swanilda and her curious friends. They soon discover that Coppélia is but a lifeless doll, and decide to play tricks on her proud creator. The confusion and mayhem that follow as Dr. Coppélius seeks revenge are resolved in the final act's wedding festival, with its brilliant divertissements.
Mr. Stevenson, artistic director emeritus of Houston Ballet and choreographer of Coppélia, explains the ballet's continuing appeal, "Coppélia has something for everyone: a love story, comedy and magic to which children can relate. Coppélia also provides wonderful performance opportunities for featuring individual dancers." There are character dances, classical choreography for Swanilda and her friends, spirited folkloric dances including a mazurka and czardas, and the Waltz of the Hours among the divertissements.
Delibes' Score: An Influence on Tchaikovsky and Stravinsky
While the design of Coppélia pays homage to its nineteenth-century European setting, the original score by Delibes also marks an important moment within the history of ballet music. It was the first sustained composition for a full-length ballet, and is said to have influenced both Tchaikovsky and Stravinsky. The score also "has an authentic ethnic quality missing from other 'nationalistic' pieces of the era," writes Claude Conyers in the International Encyclopedia of Dance, the result of Delibes's travels in Hungary. The story of Coppélia was particularly appealing to audiences at the time, he adds, "dealing as it does with fallible human beings and their emotions and exhibiting the Romantic era's preoccupation with the notion of man creating life, as exemplified in Mary Shelley's Frankenstein (1818)." These qualities certainly contribute to its appeal today. Dance critic Karen Dacko, writing in The International Dictionary of Ballet, includes among the unique characteristics of Coppélia not only "its inspired, very danceable score," but also "its historical significance as Romanticism's grand finale and classical ballet's prologue."
Houston Ballet last performed Coppélia in March 2001.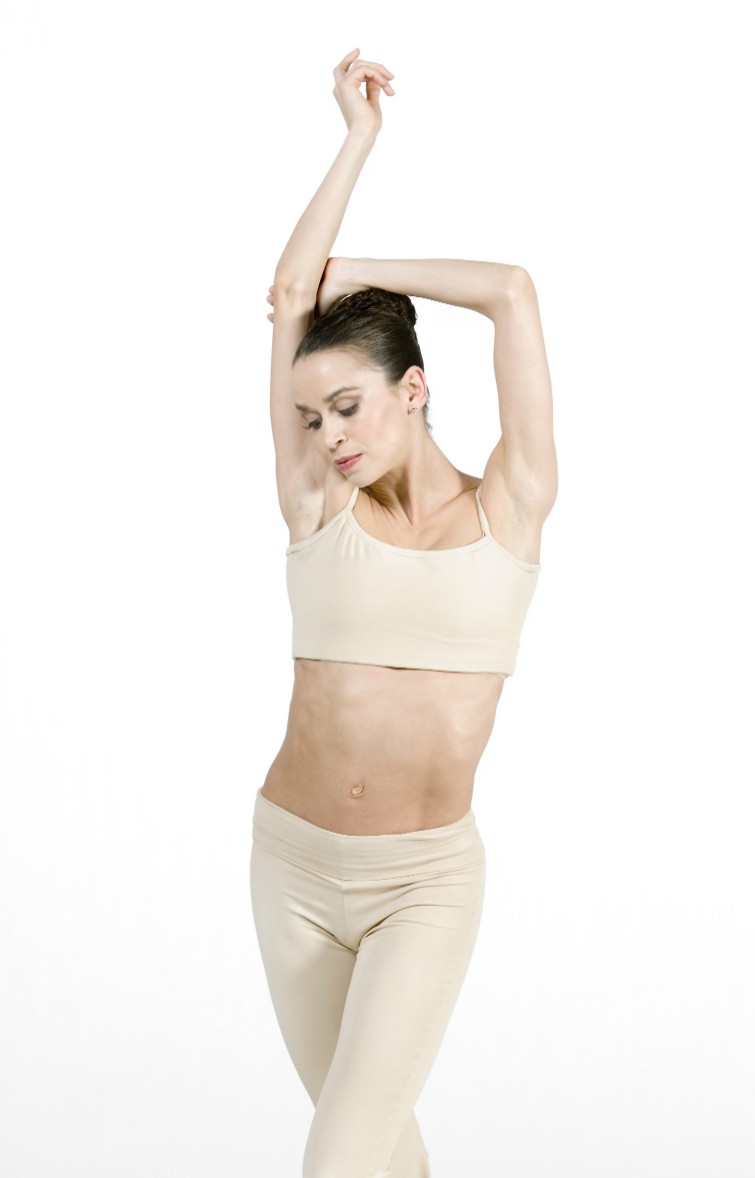 Principal Dancer AMY FOTE in Clear choreographed by Stanton Welch. Photographer: Drew Donovan
-0-0-0-0-0-