ENSEMBLE THEATRE
www.ensemblehouston.com
3535 Main Street, Houston, Texas 77002
Phone: 713-520-0055



The Ensemble Theatre Artistic Director EILEEN J. MORRIS

Presents
The 2010 - 2011 Season

SPOTLIGHTING THE SPECTACULAR
ENERGIZING ART WITH IMAGINATION
-0-0-0-0-0-



THE WAITING ROOM
By Samm - Art Williams
Directed by Eileen J. Morris

September 18 - October 17, 2010

Previews: 9/18, 9/19, 9/22
Opening Night: 9/23
PG/Comedy
Laughs fly fast and furiously in the most unlikely setting: a hospital waiting room where friends and family gather to learn the fate of patriarch Pullen Innes, who has just fallen ill. Facing mortality has compelled many to "get right" with God, yet the temptation to "backslide" is omnipresent. The Innes family struggles to maintain their decorum and the sanctity of their family when a shocking secret is revealed. This funny and ironic test of faith almost makes them forget their reason for being at the hospital in the first place. Their lives will never be the same!
-0-0-0-0-0-

CINDERELLA
By African-American Shakespeare Company
Directed and Choreographed by Patdro Harris
Musical Direction by Carlton Leake

November 13–December 26, 2010
Previews: 11/13, 11/14, 11/17
Opening Night: 11/18
General Audiences
The classical tale of Cinderella gets a fresh interpretation by the African-American Shakespeare Company. This whimsical story mixes the beauty and elegance of the original tale with a fresh interpretation, like the hilarious evil Stepsisters and, of course, a hip Fairy Godmother with a little 'diva-tude' who makes the magic happen at the Christmas Ball. A dazzling winter tale that can
be enjoyed by the entire family.
-0-0-0-0-0-
By Elyzabeth Gregory Wilder
Directed by Elizabeth Van Dyke

January 29–February 27, 2011
Previews: 1/29, 1/30, 2/2
Opening Night: 2/3
PG/Drama
Gee's Bend celebrates the resilience of the human spirit. It's based on the true story of the women of Gee's Bend, Alabama and the magnificent quilts they created, which The New York Times called "some of the most miraculous works of modern art America has produced." Infused with hauntingly beautiful gospel music, these women use quilting to provide comfort, and to bring context to their lives. They survive segregation, family turmoil, and the Civil Rights Movement, one stitch at a time.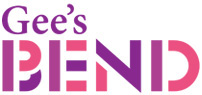 -0-0-0-0-0-
By August Wilson
Directed by Eileen J. Morris

March 26–April 24, 2011
Previews: 3/26, 3/27, 3/30
Opening Night: 3/31
R/Drama/Adult Language
Set in 1977, Jitney tells the story of a group of men in Pittsburgh's Hill District who drive unlicensed "gypsy" cabs that for years have served as a vital means of transportation for the working class in Pittsburgh and other urban centers. The men must ban together in their struggle to earn a living (and respect) as urban redevelopment threatens their livelihood with demolition. They struggle to overcome their personal conflicts in order to foster a sense of solidarity against
a backdrop of diminishing opportunities.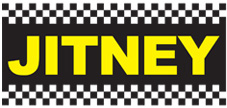 -0-0-0-0-0-
HI - HAT HATTIE
Hi-Hat Hattie: The Story of Hattie McDaniel
By Larry Parr
Directed by Bebe Wilson

May 1–May 8, 2011
Previews: 5/1, 5/4
Opening Night: 5/5
PG/Comedy/Drama
Hattie McDaniel was the first African-American to win an Academy Award for her portrayal of Mammy in "Gone With the Wind". She also has two stars on the Hollywood Walk of Fame: one for radio and one for film. She was subsequently attacked by the NAACP and members of her own race for "selling out" and helping to perpetuate stereotypes. In spite of her adversities, she carried on as a member of Sigma Gamma Rho sorority and served as Chairman of the Negro Division of the Hollywood Victory Committee that provided entertainment to troops during World War II. It is her life, a musical biography, told from her perspective. For the first time, we can understand her plight.

-0-0-0-0-0-
NO CHILD
By Nilaja Sun
Directed by Eileen J. Morris

May 15–May 22, 2011
Previews: 5/15, 5/18
Opening Night: 5/19
R/Comedy/Drama
NO CHILD was originally written and performed as a one-woman show by a former teaching artist working in the New York City school system. The play sheds light on the inequities within the system that affected her work with some of the neediest students in New York City. It offers an insightful and universal look at the lives of the teachers, students, administrators, janitors, and security guards who inhabit our schools and shape the future of America.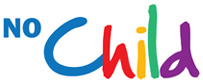 -0-0-0-0-0-
By Sheldon Epps
Directed and Choreographed by Patdro Harris
Musical Direction by Carlton Leake

June 18–July 24, 2011
Previews: 6/18, 6/19, 6/22
Opening Night: 6/23
PG/Adult Language
This Tony-nominated scorching Broadway musical is set in a seedy 1930s Chicago hotel. A compilation of blues songs that interweave stories of life, loss and love through the unrivalled tunes and lyrics of Bessie Smith, Duke Ellington, Johnny Mercer, Harold Arlen, Alberta Hunter, Ida Cox and more. The music is raunchily forthright, infectiously good-humored and always classically blues. Following the lives of three colorfully characterized women and a male saloon singer, songs include "When A Woman Loves A Man", " Lover Man", "I'm Just A Lucky So-and So", and the compelling song that spotlights the essence of blues music.
-0-0-0-0-0-

Join us for the 2010 - 2011 Season!

For information regarding subscriber opportunities, tickets and group sales, call The Ensemble Theatre Box Office at ph.713-520-0055 x306. Ride the Metro Rail to your stop for culture -- The Ensemble!



MAIL TO:

THE ENSEMBLE THEATRE
3535 Main Street, Houston Texas 77002
Phone 713-520-0055 Fax 713-520-1269