THE ENSEMBLE THEATRE
www.ensemblehouston.com



Artistic Director of The Ensemble Theatre EILEEN J. MORRIS
Presents
THE BALLAD OF EMMETT TILL
By Ifa Bayeza
Directed by Elizabeth Van Dyke
February 2 - 26, 2012

EMMETT TILL
The Ballad of Emmett Till is showing at the Ensemble Theatre through February 26, 2012.
The Ensemble Theatre and Houston Museum of African American Culture Celebrate Black History Month with The Ballad of Emmett Till by Ifa Bayeza
HOUSTON, Dec. 28, 2011 -- The Ensemble Theatre and the Houston Museum of African American Culture present The Ballad of Emmett Till by Ifa Bayeza with Opening Night and Media reception, Thursday, February 2, 2012, 6:30 p.m.
"This production at The Ensemble Theatre marks two milestones," says Bayeza. "Not only will this be the premier production of The Ballad of Emmett Till in the South, it will be the first production by an African American theatre company."
The opportunity to bring the production to Houston was made possible by collaboration between The Ensemble Theatre and the Houston Museum of African American Culture. Part of the collaboration includes a workshop at Gregory Lincoln Middle School, and dialogue exchange sessions that provide a forum between the audience and cast members.
"There is no better example of working together to bring forth artistic fruit than this collaboration," says John Guess, Jr., CEO the Houston Museum of African American Culture.
Emmett is described as a confident young man. He stutters and makes no hesitation or apologies for his stammering speech. His knack for mimicking and playful spirit is considered indicative of his young age, yet he also carries a presence of wisdom beyond his years.
Winner of the 2009 Edgar Award, presented by Mystery Writers of America, The Ballad of Emmett Till is told through contemporary prose with the infusion of jazz. A month after his fourteenth birthday, this confident youth from Chicago, a boy on the threshold of manhood, embarks on a summer trip to Mississippi. His pursuit of happiness and liberty are pierced with the poignancy of life. The 1955 lynching of Emmett Till fell on the cusp of a saga that changed the course of the nation.
New York based director, actress, and producer Elizabeth Van Dyke is making her return to Houston for this production. Her past directing credits at The Ensemble Theatre include: Waiting to be Invited, A Raisin in the Sun, and Gee's Bend.
Featured cast members include: Kendrick "Kay" Brown, Rachel H. Dickson, Broderick Jones, Joseph "Joe P" Palmore, and Lee Waddell.
Previews: January 28, 29, and February 1 Show Runs: February 2 – February 26, 2012
Performance Days and Times: Thursdays: 7:30 p.m; Fridays: 8:00 p.m; Saturdays: 2:00 p.m. and 8:00 p.m; and Sundays: 3:00 p.m.
Tickets Available Online: www.EnsembleHouston.com For Information Call: 713-520-0055.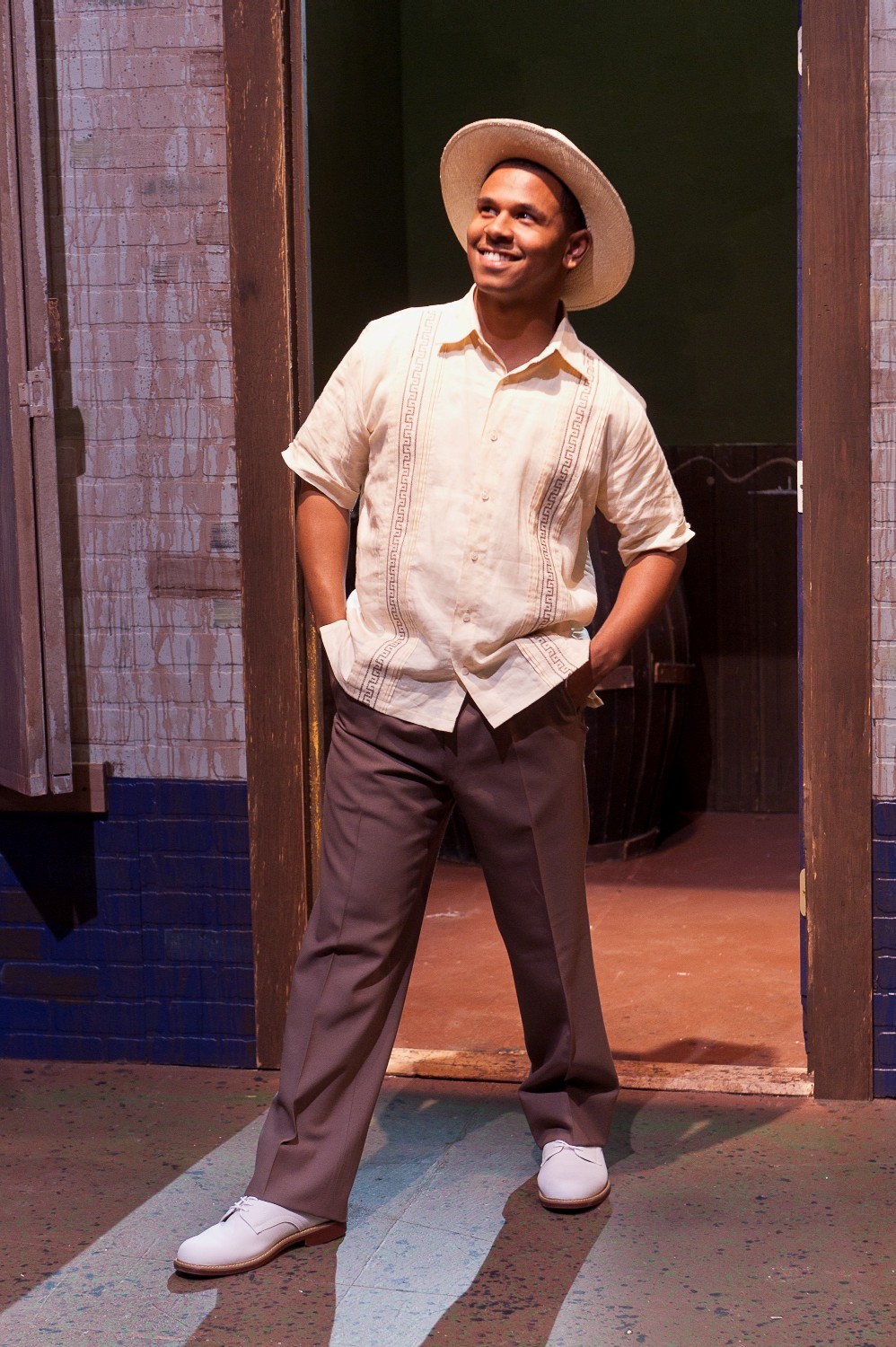 JOSEPH "JOE P" PALMORE AS EMMETT TILL
The Ensemble Theatre's 2011-2012 Season is sponsored in part by grants from the City of Houston through the Houston Arts Alliance and Texas Commission on the Arts. United Airlines is the exclusive airline sponsor for The Ensemble Theatre. This production is in collaboration with the Houston Museum of African American Culture, and generously sponsored by CenterPoint Energy.
The Ensemble Theatre was founded in 1976 by the late George Hawkins to preserve African American artistic expression and to enlighten, entertain, and enrich a diverse community. Thirty-five years later, the theatre has evolved from a touring company operating from the trunk of Mr. Hawkins' car to being one of Houston's finest historical cultural institutions. The Ensemble is one of a few professional theatres in the region dedicated to the production of works portraying the African American experience. The oldest and largest professional African American theatre in the Southwest, it holds the distinction of being one of the nation's largest African American theatres owning and operating its facility and producing in-house. Board President Emeritus Audrey Lawson led the capital campaign for The Ensemble's $4.5 million building renovations that concluded in 1997. The Ensemble Theatre has fulfilled and surpassed the vision of its founder and continues to expand and create innovative programs to bring African American theatre to a myriad of audiences.
-0-0-0-0-0-
A WHISTLE AMONG US
Interviews with the Playwright Ifa Bayeza
and Director Elizabeth Van Dyke for
The Ballad of Emmett Till at the Ensemble Theatre
By Theresa Pisula
February 2, 2012
Houston, Texas
Theresa@HoustonTheatre.com


Elizabeth Van Dyke
Elizabeth Van Dyke is an award winning Director, Producer and Actress; grateful to be returning to The Ensemble where she directed Gee's Bend, A Raisin in the Sun, and Waiting to be Invited. She has been nominated for an Audelco for Best Director and has won the Onyx Award for Best Director and Best Musical Production of the Year. As an actress, she received an Audelco for Best Actress for her portrayal of Zora Neale Hurston.
She has also received the Ace & Gold Award for Love to All, Lorraine, a solo piece based on the life of Lorraine Hansberry that she wrote and co-directed. She has received several Audelco nominations for Best Director; Audelco's Board of Director's Award for her work in Black Theatre, the President's Award from The Black Theatre Network, The Roy Acuff Chair of Excellence in Theatre from Austin Peay State University.
Elizabeth serves on the Advisory Board of The Passage Theatre, on the Board of Directors of New Federal Theatre and is a member of AEA, SAG, AFTRA, SDC, The Dramatist Guild, The Playwrights Center, and The League of Professional Theatre Women, and currently serves as an Artistic Advisor for the Zora Neale Hurston Festival of the Arts and Humanities in Eatonville, Florida. She was commissioned by the Festival and the Orlando Philharmonic Orchestra to write a Libretto for the upcoming Zora Legacy Concert with music composed by the maestro, Dr. A. Hailstork that had its world premiere in November 2011.
Theresa: In your own words, what is The Ballad of Emmett Till about?
Elizabeth: Of course it's about Emmett Till but it goes quite far beyond what we know about Emmett Till. Most people know that when he was fourteen he was murdered for whistling at a white woman in 1955 and that is about all anyone knows. Ifa Bayeza has done an amazing job of giving you the perspective of Emmett Till: his life, his joy, his laughter, what he was facing at 14; his home life, his friends, his social life, a portrait of who he was. So consequently, you're laughing, you're crying, you're being astonished at his fourteen year old wit and his humor. It is all of that and of course, you do see his demise without vilifying or sanctifying anyone. So, that is The Ballad of Emmett Till.
Theresa: I'm crying already. How long have you known about this play? How did you hear about it?
Elizabeth: I have never read the play before, but several years ago, I ran into the playwright in Milwaukee. At that time, I think she was just finishing it or just wrote it. And then, I knew there were several readings. I knew about the history of the play and how many productions it has had. I had an occasion to see a wonderful production in Los Angeles.
Theresa: You did? How was that?
Elizabeth: Wonderful. It was wonderful. It was scheduled to run for 6 or 7 weeks and it was extended for about 6 months.
Theresa: Wow, that's amazing. Where are you from originally?
Elizabeth: I'm from California originally and I'm a New York based actress and director.
Theresa: Were you living in California the first time you say the play?
Elizabeth: Right now I'm living in two places so you could say I'm bi-coastal. I happen to be in Los Angeles at that time when I first saw the play.
Theresa: When you know you were going to be the director for the Houston production at The Ensemble Theatre, how did that come about?
Elizabeth: I've worked here…..I think this will be my fourth production. I directed Waiting To Be Invited and I directed A Raisin in the Sun. Last year this time, I had the great privilege of directing Gee's Bend.
Theresa: Gee's Bend is the one about the quilts. That was so powerful.
Elizabeth: Thank you, and so then, I am gifted to come back to direct this one.
Theresa: As a director, what are the challenges in directing The Ballad of Emmett Till? Was it hard to cast? I mean, what were your qualifications in finding Emmett Till?
Elizabeth: I think, yeah, the first thing is that you must find your Emmett Till. It has to be someone who is naturally charismatic, naturally charming. It has to be someone who has a great deal of sense of humor, with a great light because the audience must immediately love this person. The audience must love and care about him and go on this journey with him willingly and lovingly. Of course, here at The Ensemble they have so many wonderful actors that they use time and time and time again. So these actors are always onstage, they do six plays a year, every year. Also, it was very important because there are 5 people but four of them play many different roles. The challenge was to find an actor who can bring those characters to life.
Theresa: Versatility.
Elizabeth: Yeah. Then, I always use some degree of singing so you have to be able to have an ear, at least to be able to sing. It may not be Aretha (Franklin) but at least carry a tune.
Theresa: Absolutely.
Elizabeth: The play is non-linear. Non-Linear means that it jumps here, it jumps there, it jumps to this place, it jumps back in time, forward in time, many times. Clarity is always important: to keep the story clear, to let the audience know exactly where they are, where we're going, what is going on at any given moment in the play. Always with historical pieces, you want to add as much as the context as absolutely possible. So that's always important as well.
Theresa: Was that particularly challenging? The fact that you had to jump from here to there………
Elizabeth: No, not at all. I think with Emmett Till you want to find a balance. It was a tragic event and out of this tragic event, some amazing action and change happened. But you don't want anybody sitting here looking at horror for the sake of looking at horror. You want to balance it.
Theresa: Is this what you would consider a period piece?
Elizabeth: It's a historical piece. It's a contemporary telling of a historical event.
Theresa: How much time did you have in preparation?
Elizabeth: I've known for about the last 6 or 7 months that I was going to direct it. Whenever I know I'm going to direct anything, I begin immediately to research and work on it.
Theresa: What were your resources as far as doing the research on this? How much did you explore the time period?
Elizabeth: One of the reasons I enjoy doing this is because you learn so much. One tidbit of information leads to another bit, and another and another and you just, it's amazing. You really did have to go back historically because we're talking about when the South in Mississippi, if a white woman walked on the street you'd have to get off the sidewalk.
We're talking about you couldn't look at white people. We're talking about a time when it was not uncommon for black people to be killed, lynched and raped. Nothing was done about it. It was the segregated South: whites only or coloreds only. That is how it was. You couldn't even look at a white person. You had to look at the ground. It is very hard in 2012 to even conceive of that. You do have to put it in a historical context. You do need to know about the time period, the prices of the period, what were the Top Hits. You want to know more about the generalities of Emmett Till.
Theresa: How much of it was documented?
Elizabeth: Well, there was a trial. And there's a lot. There are two amazing documentaries that exist on the story of Emmett Till. There's a narrative documentary that's at least a thousand pages. There are lots of documents, books and letters and all kinds of stuff that exists. Historically, you can just find miles and miles of material.
Theresa: What would you like to say to the Houston Theatre –going audience?
Elizabeth: The Ensemble Theatre is really wonderful. It is a GIFT to the Houston community, it does wonderful work. It does work that informs, uplifts, inspires and that's always wonderful. It is specifically African- American and in that specificity, becomes universal. I think Emmett Till is a story of a delightful, delicious, funny, fun -loving 14-year old who simply goes on vacation to spend a week with his great, grand uncle. He doesn't know about the segregated South. And he does a childish prank and dies for it. But it's almost as if he was following his destiny, he said "YES!" His mother who could have been bitter and ugly with the grief and the hatred said, "No. I want the world to see this. I want the world to see what was done to my son." As a consequence, so many things began to change, so many things. I just want people to come and they will laugh, they will cry and "Oh my God, did that really happen?" in disbelief. They will be uplifted, informed, inspired and see a really excellent evening of Theatre. You can't ask for more than that.
-0-0-0-0-0-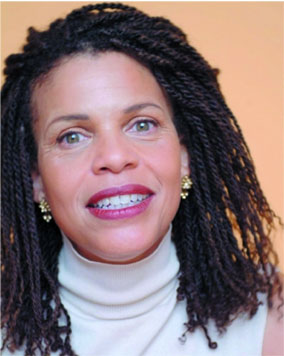 Ifa Bayeza
IFA BAYEZA (Playwright) is an award-winning theatre artist, lyricist, composer, director and author. Her plays include Amistad Voices, Club Harlem, Kid Zero and Homer G & the Rhapsodies, for which she received a Kennedy Center Fund for New American Plays fellowship. Her play, THE BALLAD OF EMMETT TILL, received a 2007 Eugene O'Neill Playwrights Center Fellowship and had its world premiere at Chicago's Goodman Theatre, winning the 2008 Edgar Award for Best Play. The Ballad of Emmett Till received its West Coast premiere at the Fountain Theatre in Los Angeles in 2010, winning four Ovation Awards, four Drama Desk Critics Circle Awards, and six Backstage Garland Awards including Best Playwriting. A graduate of Harvard University, Bayeza is a fellow of the Ellen Stone Belic Institute for the Study of Women and Gender in Arts and Media, the Centennial fellow of the Arna Bontemps Museum of African American History and a founding board member of the SonEdna Foundation of Mississippi, all of which were instrumental in Bayeza's development and research for THE BALLAD OF EMMETT TILL.
In June 2005, TILL Movement I received its first public staged reading at Actors Theatre in Louisville. Directed by Sue Lawless, the play was presented as part of the Juneteenth Legacy New Plays Festival. In September 2005, Miss Bayeza read Movement I in a solo presentation at the Stillman College conference, "The Murder of Emmett Till and the Civil Rights Struggle," Tuskaloosa, AL. In 2005, TILL was selected by Brown University's Rites and Reason Theatre and the providence Black Repertory Company as the inaugural project for RPM Mainstage, a major partnership to develop and produce new work for the American Theatre, established through the Office of the president of Brown University. Through this fellowship, Bayeza began a six-month residency to develop the full-length TILL.
In January 2007 Ms. Bayeza was awarded a fellowship from the Ellen Stone Belic Institute for the Study of Women and Gender in the Arts and Media at Columbia College, in association with the Goodman Theatre. Ms. Bayeza was also awarded a fellowship to the Eugene O'Neill 2007 National Playwright's Conference. THE BALLAD OF EMMETT TILL premiered at the Goodman in May 2008 and received the Mystery Writers of America 2008 Edgar Award for "Best Play." The 2010 West Coast premiere of THE BALLAD OF EMMETT TILL at the Fountain theatre received five Ovation Awards, four Drama Desk Awards and six Garland Awards including Best Playwriting. This production at The Ensemble Theatre (February 2012) marks two more milestones – the premiere production of THE BALLAD OF EMMETT TILL in the South and the first production by an African American Theatre Company.
Theresa: In your own words, what is THE BALLAD OF EMMETT TILL about?
Ifa Bayeza: The Ballad of Emmett Till for me is a coming of age story about a boy's quest to become a man. It happens to be a Seminole African American story as well as a Seminole American story about the quest for liberty, the quest for a sense of one's identity and a pursuit of happiness. That pursuit collides with the rigid social structure of America in the mid-1950s. In essence, for me, it's a story of America's coming of age, coming to grips with the issue of race.
Theresa: Before all the awards and the accolades, as there are so many, what was the spark that ignited the inspiration to write THE BALLAD OF EMMETT TILL?
Ifa Bayeza: Well there's a twofold, it came in two stages. The first ignition spark was accidental or serendipity. I was working on another piece, a fictional piece. There was a moment where an old man was walking down a street, or up some stairs. There was a hollowness in his footsteps that was so aggrieved. I asked myself, "What's in his footsteps?" It made me feel this sense of doom, this sense of grief. It came to me that he had been in Mississippi during the death of Emmett Till. It kind of walked into the scene as a kind of apparition to define and to answer my question.
I said, "Oh…."
I originally went back to the library to start researching details of the experience because I knew the broad story but I didn't know the specifics of it. Once I started researching of what I thought was going to be materials to add to my scene, it quickly became apparent to me that this story, the story of Emmett Till himself was one that had not been told. So then that put me on the quest of finding out who he was and what his significance was.


EMMETT TILL
The Ballad of Emmett Till is showing at the Ensemble Theatre through February 26, 2012.
Theresa: Wow (laughs). He just happened to you……that's amazing.
Ifa Bayeza: (Laughs) it was quite an astounding moment. There have been a lot of spiritually resonant moments for me. It is an inspiring story in the literal sense of inspiration being infused with the spirit to pursue it. Very often, I would be almost led to sources that will give me new information.
I have a funny anecdote I was sharing with Eileen Morris (Artistic Director of The Ensemble Theatre) this afternoon. I sent off to the FBI and the Justice Department with the Freedom of Information request to see if I could get access to some of the files related to the case. A few months later, I got a call from the Justice Department. I was given this number and the name of a woman to call. I said to myself "Oh my God, you know? Am I in trouble? I am so in trouble! What is it?" So I took a deep breath and I called the woman. It was Anita Atkins who, it turned out, was a childhood associate, a friend of Emmett Till. And her sister was in his classes. She used to see him on the playground. When she saw that I was doing…..my request came across her desk and she saw that I was doing this piece. She said, "I have to call her."
Theresa: (Laughs)
Ifa Bayeza: (Laughs) and she wound up becoming the conduit to my being able to interview 10 of his classmates. So that kind of moment and many others drove me into doing this piece.
Theresa: Did you anticipate all the awards, all the attention?
Ifa Bayeza: I don't think about, when you're writing a piece, you're inside doing the piece. My goal at the time, the purpose of the writing was to do the best that I could by the story. And when you're doing something that is such an important moment for so many people. I interviewed so many individuals, members of his family - you have a real sense of accountability and responsibility. How do you tell the truth that you're gleaning and being true to your own ways as a writer? When telling a non-fiction story, how do you get to the essential truth that you are trying to tell? So that's where I focused. I said, if you just do the best that you can and then try to get it onto the world, that's your goal. The fact that it's been so embraced and has been cathartic for so many people and enlightening for this next generation has been really great.
Theresa: You mentioned a few times the spirituality, possibly the spirit of Emmett Till, as you begin probing and venturing into this whole piece is what garnered all the recognition and attention.
Ifa Bayeza: It is something I call "Found Poetry," the Found Poetry of True Life. This story had so many spiritual markers already in it. I mean, his uncle's name was Mose Wright, Mose being derived from Moses. If you were going to make a fictional character that is supposed to be a righteous patriarch….
Theresa: (Laughs)
Ifa Bayeza: …….you couldn't find a name more suited than Mose Wright. You know, that's already in the story. After his death, his body rose up out of the water after 3 days. That's already inside the factual information. It kind of gives it an automatic resonance with the Spiritual and Christian underpinning that fit the Civil Rights Movement and certainly much of the Black Liberation struggle in America.
Theresa: As a graduate of the prestigious Harvard University…..
Ifa Bayeza: (Laughs) by the skin of my teeth….
Theresa: How has attending Harvard affected or influenced your writing?
Ifa Bayeza: Oh wow. That's a first question. I think, primarily, it gave me some tools of research. I'd like to think I can find the answer to anything because of the scholarly habits that I developed at Harvard. I think also, in a way, my experience at Harvard put me on this quest to chronicle the African American experience. I came to the school with that as one of my goals. I remember that from my essays of getting in there. I had an interesting moment in my freshman year when I took my first class in African American history. I was in the professor's huge lecture class. There were about 500 students, there were people sitting on the window seats, there were so many people.
I think, about the third lecture, the professor was talking about the border states of Tennessee and Kentucky that were reported to have breeding plantations after the slave trade. The international slave trade was outlawed after that. There were plantations that actually bred human beings for sale. And this was news to me, learning this as a freshman.
And he stood there and said, "I can't believe that." And it occurred to me, so here is one startling piece of information that I didn't have. The second piece of information was that he couldn't believe it. So I'm sitting there as a freshman saying "Well if you can't believe it, does that mean that you're not going to research this? Is that going to condition how you're going to approach this? All of these questions came, more questions than answers. So in that enlightening moment, I said, "Oh there's so much I don't know. There's so much we don't know." I can't rely on anybody else to find it out for me because they may be conditioned by their own beliefs. So if, in a way, I was charged that day with a commitment to tell our sacred story, be they well known stories about the story of Emmett Till or unknown stories like my own experiences.
Theresa: Could you give us a timeline of your literary work?
Ifa Bayeza: The fictional piece which was Homer G & the Rhapsodies, I started in the mid-eighties and then when I was working on the second segment of that and the singing came to me, that was in the early nineties and then I started doing primary research on what became The Ballad……I would say about 1993. Then it took about 10 years to do that and another few to get the work into the world.
Theresa: Not only are you an award winning playwright, you have written a novel and now a theatrical musical. You go girl!
Ifa Bayeza: Thank you, thank you!
Theresa: Where do you draw your inspiration from?
Ifa Bayeza: Hmmmmm…..it's kind of "in the ether". I come from a very creative family. My sister is also a writer, a very famous one Ntozake Shange. She was a Houstonian and was a resident writer right here at the Ensemble Theatre many years ago. My parents are both very creative. My mother was a writer and an amateur actor. My father was a wonderful photographer, painter and amateur magician. And this was in addition to their being professionals as well. My mother was a social worker and professor. My dad was a general surgeon. So I came from an environment that was really culturally rich. I'm very blessed in that. Both of my parents were tremendous storytellers. So we grew up in the tradition, the expectation that you would be able to recount, "Well what happened to you today?" or "What was the story of your theorem today?" I started writing plays for the public in sixth grade and would put them on in my school. I'd go to the principal and say "Mr. Kazanskus, could I have the auditorium, I found another play!" (Laughs) It wasn't even something I was thinking about. What does this mean? It was just what I loved to do. So I think I came to the planet like that.
Theresa: We're so lucky to have you here. I am so honored (laughs). It is such an honor to meet you. How do you like Houston so far?
Ifa Bayeza: It's wonderful! I can't get over the balminess of it. I'm just walking around outside (laughs). It is beautiful. It is really, really an honor to be here at the Ensemble Theatre. This is the first time an African American Theatre is doing the work. It's the first time the work is being done in the South. So I'm very, very excited about that. It's like a whole new premiere.
Theresa: Yes, tonight is a very special night. What would you like to say to the Houston Theatre – going audience?
Ifa Bayeza: I hope that people will come to see this as a celebration of life. It is a celebration of the strength of the human spirit and of the resilience and the ability of African American people.
-0-0-0-0-0-