THE ENSEMBLE THEATRE
www.ensemblehouston.com



Artistic Director of The Ensemble Theatre EILEEN J. MORRIS
Presents
BY THE WAY, MEET VERA STARK
By Lynn Nottage
Directed by Eileen J. Morris
March 20 - April 14, 2014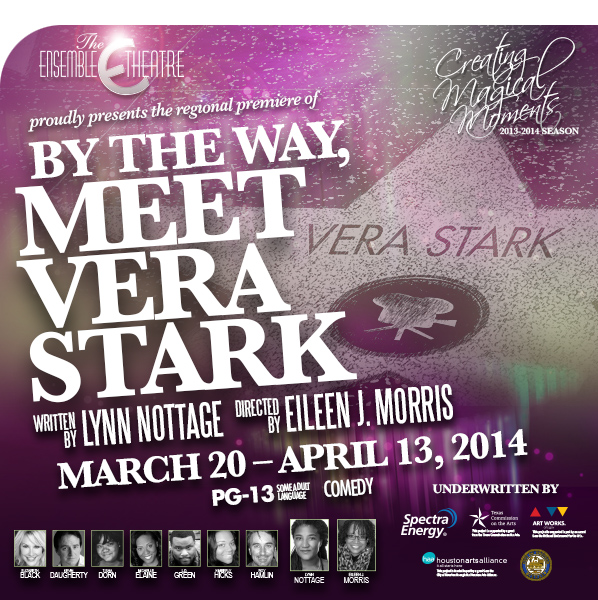 Written by Pulitzer Prize-winning playwright of RUINED Lynn Nottage and directed by Artistic Director Eileen J. Morris, VERA STARK is showing through April 14, 2014 at the Ensemble Theatre located at 3535 Main Street, Houston Texas 77002 USA. For more information, click on www.EnsembleHouston.com
The Ensemble Theatre Presents 'BY THE WAY, MEET VERA STARK' by Lynn Nottage

HOUSTON, March, 2014 --
In a new comedy from the Pulitzer Prize-winning playwright of RUINED, Lynn Nottage draws upon the screwball films of the 1930ís to take a funny and irreverent look at racial stereotypes in Hollywood. BY THE WAY, MEET VERA STARK is a seventy year journey through the life of Vera Stark, a headstrong African-American maid budding actress, and her tangled relationship with her boss, a white Hollywood star desperately grasping to hold on to her career. When circumstances collide and both women land roles in the same Southern epic, the story behind the cameras leaves Vera with a surprising and controversial legacy scholars will debate for years to come.
The Ensemble Theatre's 2013-2014 Season is sponsored in part by grants from the City of Houston through the Houston Arts Alliance, Texas Commission on the Arts, and the National Endowment for the Arts. United Airlines is the exclusive airline sponsor for The Ensemble Theatre.
The Ensemble Theatre was founded in 1976 by the late George Hawkins to preserve African American artistic expression and to enlighten, entertain, and enrich a diverse community. Thirty-seven years later, the theatre has evolved from a small touring company to one of Houston's finest historical cultural institutions.
The Ensemble is one of a few professional theatres in the region dedicated to the production of works portraying the African American experience. The oldest and largest professional African American theatre in the Southwest, it holds the distinction of being one of the nation's largest African American theatres owning and operating its facility and producing in-house. Board President Emeritus Audrey Lawson led the capital campaign for The Ensemble's $4.5 million building renovations that concluded in 1997. The Ensemble Theatre has fulfilled and surpassed the vision of its founder and continues to expand and create innovative programs to bring African American theatre to myriad audiences.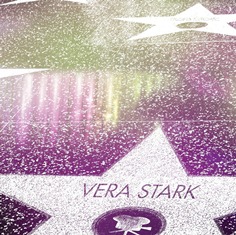 Written by Pulitzer Prize-winning playwright of RUINED Lynn Nottage and directed by Artistic Director Eileen J. Morris, VERA STARK is showing through April 14, 2014 at the Ensemble Theatre located at 3535 Main Street, Houston Texas 77002 USA. For more information, click on www.EnsembleHouston.com