www.TUTS.com

Presents
SISTER ACT
November 2 - 14, 2021
Hobby Center for the Performing Arts
SISTER ACT

November 2 - 14, 2021

WHAT:

Theatre Under The Stars (TUTS) presents SISTER ACT

DATES:

November 2 - 14, 2021

WHERE:

The Hobby Center for Performing Arts – Sarofim Hall (800 Bagby St., Houston, TX, 77002)

TICKETS:

Online: tuts.com, Phone: 713.558.TUTS

INFO:

THEATRE UNDER THE STARS

PRESENT

SISTER ACT

ARTISTIC DIRECTOR: Dan Knechtges

For Tickets and information:
Online: TUTS.com

Email: patronservices@tuts.com

Phone: 713-558-TUTS(8887)

Box Office Window: Theatre Under The Stars Box Office (inside the Hobby Center for the Performing Arts)

800 Bagby

Houston, TX 77002

Lobby Hours Monday-Friday from 10:00 AM - 6:00 PM Saturdays from 11:00 AM - 4:00 PM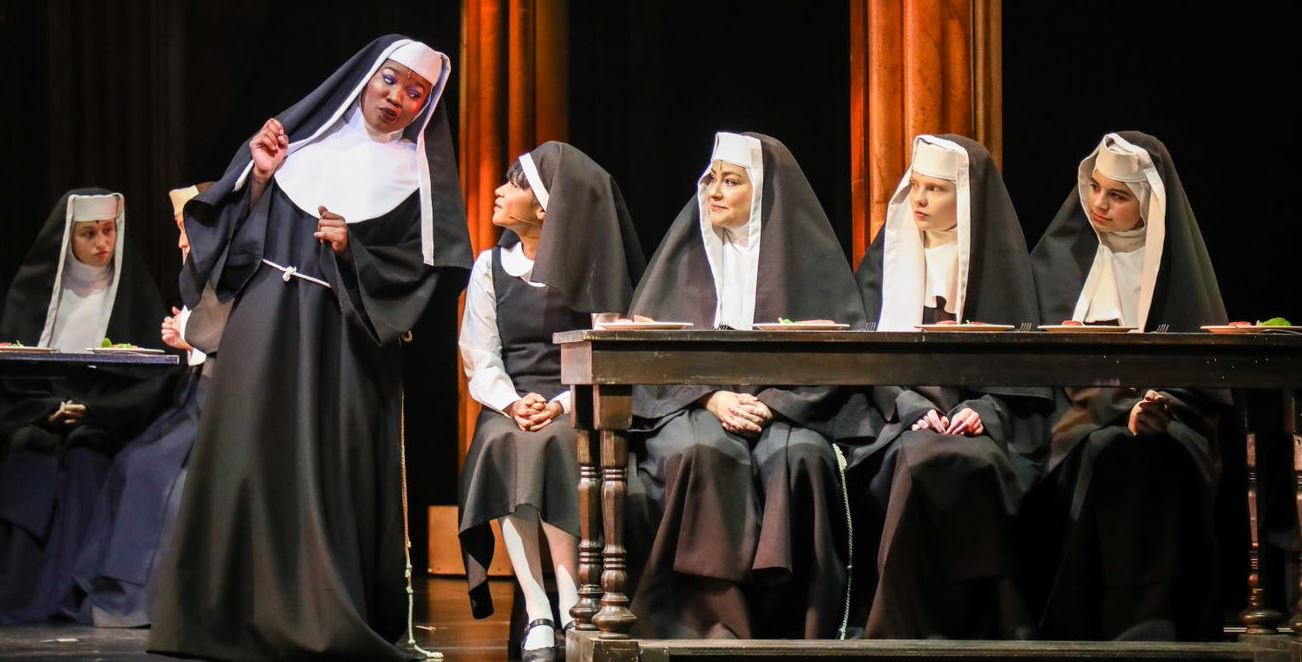 2021 TUTS production of SISTER ACT..
MEET THE CAST OF SISTER ACT
The brand new TUTS production of Broadway's divine musical comedy!
at the Hobby Center November 2nd through the 14th, 2021
HOUSTON – Theatre Under The Stars (TUTS) introduced the incredibly talented cast of Sister Act including Simone Gundy as "Deloris Van Cartier." She previously appeared in the TUTS productions of Memphis, The Wiz and Elf, and many know her from season 11 of NBC's "The Voice."
"I am beyond excited to direct Simone in Sister Act. Her powerhouse voice and comedic chops make her a perfect fit for this role," said Knechtges. "This heartwarming show is just what we all need right now," said Artistic Director Dan Knechtges.
Joining Gundy in the cast is another Houston-area native, Alan H Green as "Curtis." Green has appeared on Broadway in Charlie and the Chocolate Factory, School of Rock, Sister Act and Play On! The cast also includes Anthony Alfaro as "Pablo," Jamall Houston as "Eddie Souther," Logan Keslar as "Joey," Susan Koozin as "Mother Superior," Trey Morgan Lewis as "TJ," Joline Mujica as "Mary Patrick," Cathy Newman as "Mary Lazarus," Raven Justine Troup as "Mary Robert," and LaBraska Washington as "Monsignor O'Hara." Miles Marmolejo and Yasmyn Sumiyoshi will serve as swings.
Rounding out the cast in the Ensemble are Hallie D Chapman, Courtney Chilton, Trey Harrington, T.J. Newton, Kim Stengel and Holland Vavra.
As previously announced, Sister Act, will be directed and choreographed by TUTS Artistic Director, Dan Knechtges. He is joined by Musical Director, Alex Navarro; Set Designer, Adam Koch; Costume Designer, Colleen Grady, Lighting Designer, Gary C. Echelmeyer, and Sound Designer, Andrew Harper. Casting for Sister Act is provided by Megan Larche Dominick, CSA.
Based on the hit film, Sister Act is the feel-good musical comedy smash that has audiences jumping to their feet! Featuring original music by Tony and eight-time Oscar winner, Alan Menken (Newsies, Beauty and the Beast, Little Shop of Horrors), this uplifting musical was nominated for five Tony Awards, including Best Musical. In addition to music by Menken, the musical features lyrics by Glenn Slater, and book by Cheri Steinkellner and Bill Steinkellner. Sister Act runs November 2 through 14 at the Hobby Center for the Performing Arts. Tickets start at just $40, and are available online at TUTS.com, or by contacting the TUTS Box Office by phone at (713) 558-8887 or in person by visiting the Box Office located at 800 Bagby Street.
Theatre Under The Stars is grateful to season sponsors Children's Memorial Hermann Hospital and Hampton Inn/Homewood Suites. Sister Act is sponsored in part by Freeport LNG. Theatre Under The Stars is funded in part by the City of Houston through the Houston Arts Alliance and the Miller Theatre Advisory Board, the Texas Commission on the Arts and the National Endowment for the Arts.
---

2021 TUTS production of SISTER ACT.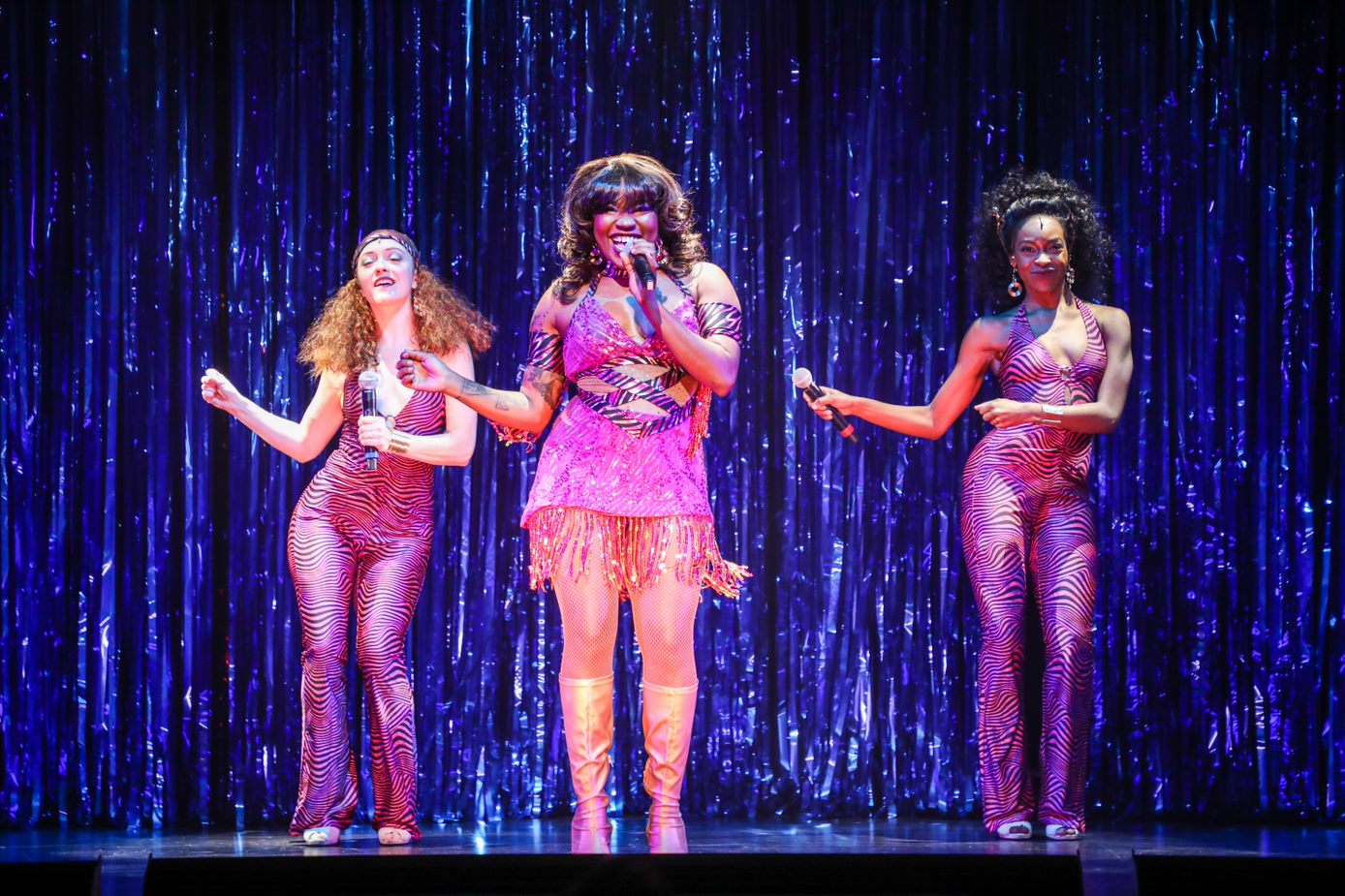 2021 TUTS production of SISTER ACT.

2021 TUTS production of SISTER ACT.

2021 TUTS production of SISTER ACT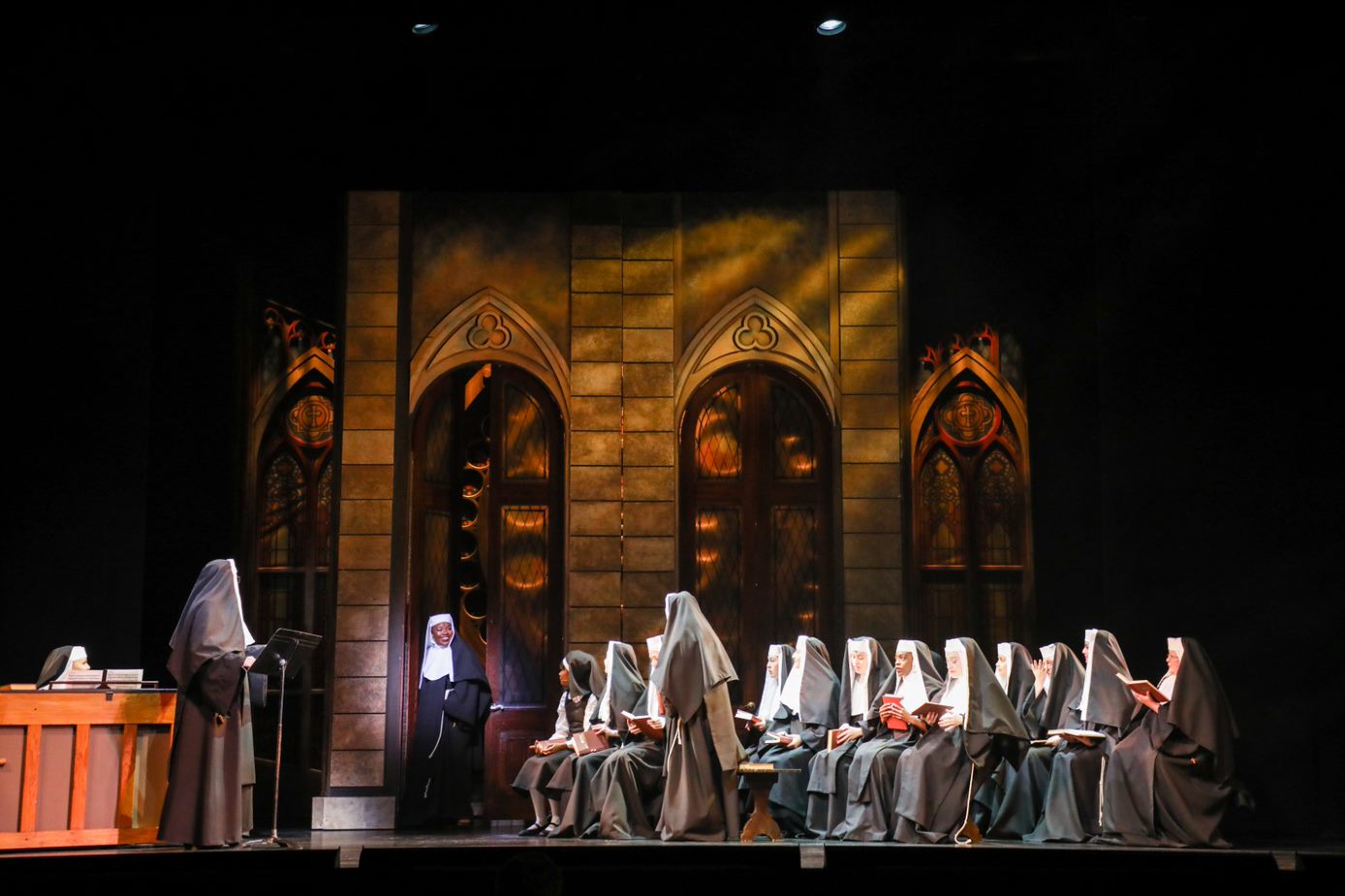 The 2021 TUTS production of SISTER ACT.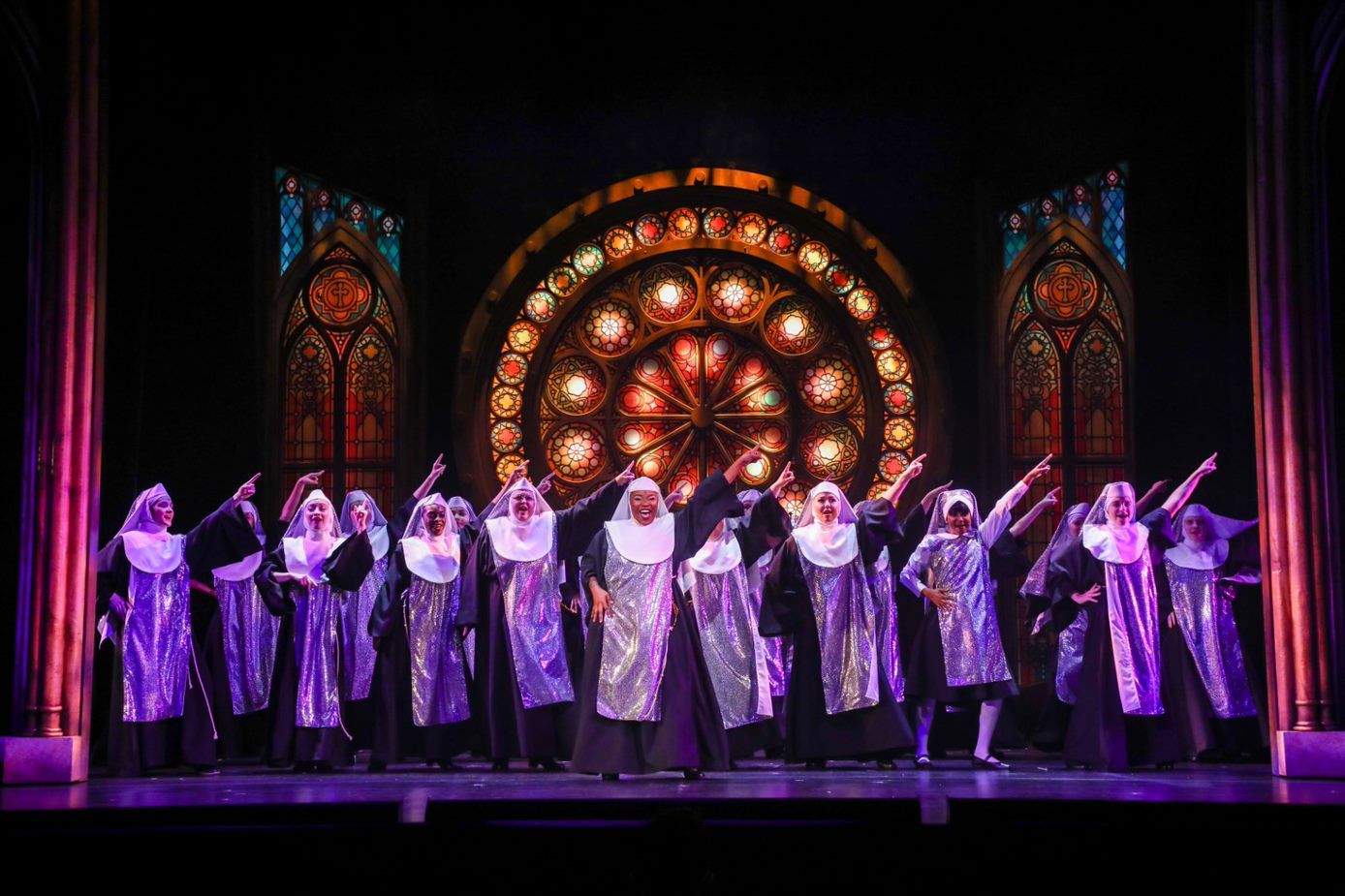 The 2021 TUTS production SISTER ACT.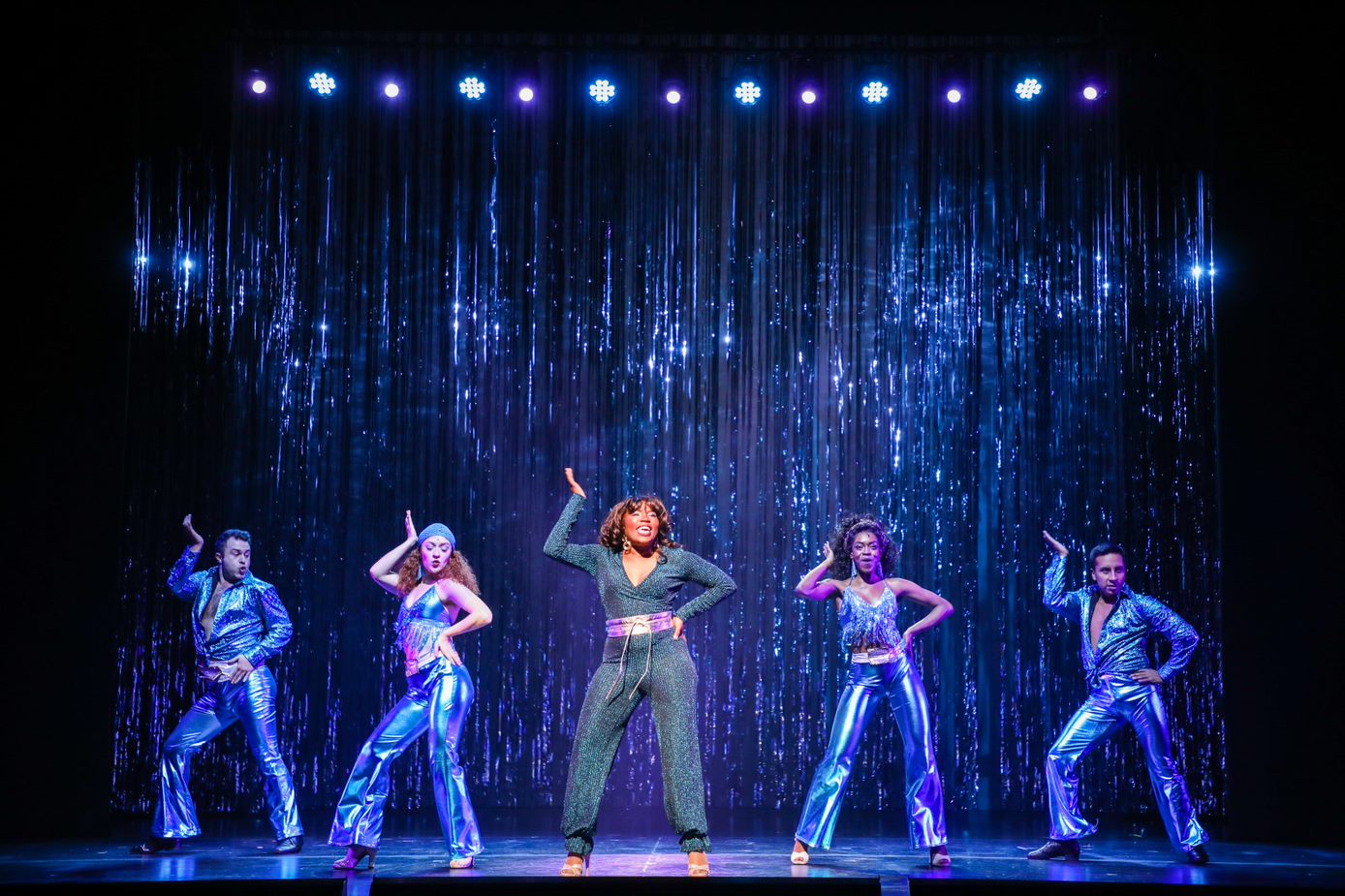 The 2021 TUTS production of SISTER ACT.
---
THEATRE UNDER THE STARS ("TUTS") - (Dan Knechtges, Artistic Director; Hillary J Hart, Executive Director) -

Founded by Frank M. Young in 1968, Houston's non-profit home for musical theatre, is dedicated to enriching lives through innovative musical theatre, inclusive educational curriculums and dynamic community engagement. Theatre Under The Stars is Houston's home for musical theatre, and also home to two performing arts schools:Humphreys School of Musical Theatre, and explorative, creative life-skills at The River. For more information, visit tuts.com.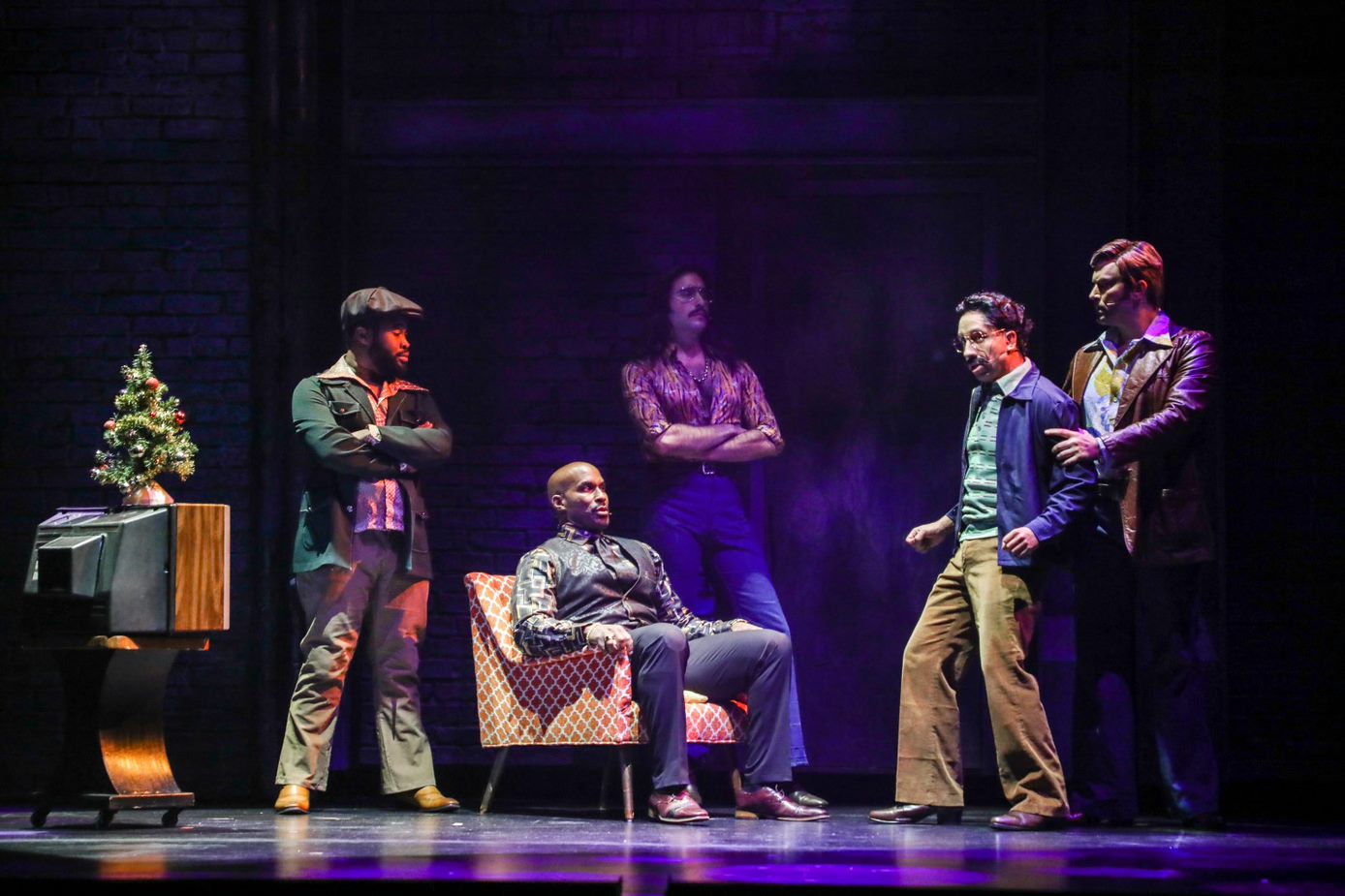 The 2021 TUTS production of SISTER ACT