THEATRE UNDER THE STARS
Sponsored by Stanford Private Wealth Management
www.tuts.com

Presents

THE TUTS 2006 - 2007 SEASON


THEATRE UNDER THE STARS ANNOUNCES ITS 2006 - 2007 "REALLY BIG" SEASON. UPCOMING SHOWS: WEST SIDE STORY, RADIO CITY CHRISTMAS SPECTACULAR, SWING, SEVEN BRIDES FOR SEVEN BROTHERS, SPAMALOT, SWEET CHARITY
HOUSTON, TEXAS...Theatre Under The Stars' Founder, President and CEO Frank M. Young today announced TUTS' 2006 - 2007 "REALLY BIG" Season, sponsored by Stanford Private Wealth Management and extending from October 2006 to July 2007 at the Hobby Center for the Performing Arts. "Thanks to the generous support of Stanford Private Wealth Management, I am pleased to announce the most dazzling season line up of musicals since we opened the Hobby Center in 2002 --- including two Houston premieres, two TUTS premieres, and two Broadway classics!" said Young. In its 2006 - 2007 Season, TUTS will feature some of the finest musical productions from the Broadway stage.
* The musical, modern telling of Shakespeare's Romeo and Julie, TUTS' production of West Side Story will kick off the season October 24 - November 5, 2006.
* The legendary high - kickers from New York, the Rockettes, will bring their holiday spirit to Houston when TUTS and Broadway Across America - Houston co-present The Radio City Christmas Spectacular December 7 - 31, 2006.
* The contagious energy of swing music lives on in TUTS' production of the explosive Broadway dance sensation, Swing!, January 30 - February 11, 2007.
* A rip-roaring good time filled with daredevil dancing, TUTS' production of Seven Brides for Seven Brothers plays March 13 - 25, 2007.
* Based on the classic film comedy Monty Python and the Holy Grail, the 2005 Tony Award-winner Spamalot will be co-presented by TUTS and Broadway Across America - Houston May 21 - June 17, 2007.
* Star of film and stage Molly Ringwald takes the lead as Charity Valentine in the new Broadway Tour of Sweet Charity presented by TUTS June 26 - July 8, 2007.
Subscriptions to the Theatre Under The Stars 2006-2007 "Really Big" Season sponsored by Stanford Private Wealth Management are available to the public by phone at (713) 558-TUTS, outside the Houston area at (888) 558-3882 or in person at the Theatre Under The Stars Box Office (800 Bagby at Walker). For a full brochure, call Theatre Under The Stars at (713) 558-TUTS. Current subscribers may renew their subscriptions online at www.tuts.com. Group subscriptions of 15 or more are also available by calling (713) 558-8888.

Theatre Under The Stars (TUTS), one of America's largest producers of non-profit musical theatre, was founded in 1968 by Frank M. Young. TUTS was the first theatrical organization in Houston to perform free to the public at Miller Outdoor Theatre in Hermann Park, and is the only Houston arts organization that has performed there free to the public every year since the building opened. Since its founding, TUTS has produced more than 275 musicals including many local, national and world premieres and is currently represented on Broadway with Beauty and the Beast. TUTS is also noted for mounting many International tours, including Debbie Reynolds in The Unsinkable Molly Brown, Juliette Prowse in Mame, Robert Goulet in Man of La Mancha and the Tony Award-winning revival of Carousel. As a way to continue the tradition of musical theatre, TUTS' Humphreys School of Musical Theatre provides instruction and stage experience for more than 1,700 students annually. Now housed in the new Hobby Center for the Performing Arts, TUTS also annually presents the Tommy Tune Awards, honoring the best and brightest in Houston's high school musical theatre programs.

-0-0-0-0-0-





OCTOBER 24 – NOVEMBER 5, 2006






Tonight, tonight! Created in 1949, West Side Story would take eight years before arriving on Broadway. Choreographer Jerome Robbins developed a concept for a musical, modern telling of Shakespeare's Romeo and Juliet, where the young lovers were lower East Side dwellers with their families in religious conflict. After years of delays, "East Side Story" became West Side Story, and the conflict became racial versus religious. The story would pit two gangs - native New Yorkers (The Jets) and Puerto Ricans (The Sharks) – against each other in the slums of the West Side. Their struggle to survive in a world of hate, violence and prejudice is one of the most innovative, heart-wrenching and relevant musical dramas of our time.

A creative team of Robbins, Arthur Laurents (librettist), Leonard Bernstein (composer) and a little-known Stephen Sondheim (lyricist) developed what The New York Times in 1957 called "the finest achievement of the musical stage" for that year. Songs such as "Maria," "Tonight," and "One Hand, One Heart" charmed audiences and critics alike, and West Side Story would go on to win two Tony Awards in 1957.

The poignant tale recounts the doomed love story between Tony (one of The Jets) and Maria (the sister of one of The Sharks). Tony was once the leader of the street gang Jets whose rivals are the Sharks. When he goes to support the Jets at a school dance, he meets Maria, and they fall in love. While trying to break up a rumble after the dance, Tony kills Bernardo, Maria's brother and the Sharks leader. Maria's friend Anita urges her to stay away. Still believing that their love will survive, Maria runs off to find Tony. When she does find him, he has been killed by one of the Sharks, and she is left grieving.


TUTS' PRODUCTION OF WEST SIDE STORY
-0-0-0-0-0-




DECEMBER 7 - 31, 2006



THE RADIO CITY CHRISTMAS SPECTACULAR


Houston Premiere


A high-kicking holiday! The world-famous Radio City Rockettes will star in The Radio City Christmas Spectacular as the beloved holiday production debuts in Houston this year in a co-presentation by TUTS and Broadway Across America - Houston. The Christmas Spectacular is exactly that…a spectacular. A cast and crew of nearly 100 people will deliver a holiday show experience like never before. The Radio City Christmas Spectacular is sure to give audiences holiday memories to last a lifetime. Children of all ages will be enchanted by live holiday entertainment as teddy bears dance, wooden soldiers come to life, snowmen shimmy, reindeer fly, elves rap and the Radio City Rockettes perform their fancy footwork and eye-high kicks. The New York Times says, "BRILLIANT! It lifts the spirit and spreads warmth, joy and good will!"

For more than three quarters of a century, the Radio City Rockettes, the world's most famous precision dance troupe, have been a legendary force in entertainment, with a rich history of skill and dedication to their craft. The dance company first kicked to life in 1925 as the "Missouri Rockets" and made their show business debut in St. Louis, the realization of a long- time dream of their creator, Russell Markert. In 1933, the "Rockets" performed at the opening night of Radio City Music Hall and have continued to perform there for more than 70 years.

In 1994, due to popular demand, Radio City Entertainment broadened the beloved holiday theatrical's schedule for the first time to encompass markets outside of New York, while running simultaneously with the New York production. In 2005 alone, The Radio City Christmas Spectacular was enjoyed by more than 2 million people. In its 12-year combined history outside of New York, The Radio City Christmas Spectacular has played to more than 11 million people in 26 different cities.

Famed dance numbers featured in this production include "The Parade of the Wooden Soldiers" and "The Living Nativity," both of which have been performed in The Christmas Spectacular since 1933. In addition to the traditional favorites, the stage will come alive with newer scenes that will amaze audiences including "Christmas in New York," a high-kicking Rockette number direct from the stage of New York City. The Radio City Christmas Spectacular is non-stop excitement until the curtain falls!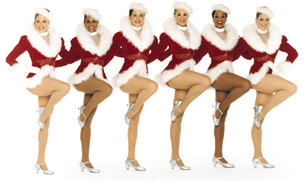 -0-0-0-0-0-


JANUARY 30 – FEBRUARY 11, 2007
SWING!
TUTS Premiere


Get in the mood! Swing! is a celebration of the music and dance phenomenon that swept the nation in the 30's and 40's and has returned to become one of today's fastest growing trends. A TUTS production, Swing! crosses ethnic and cultural barriers, highlighting an eclectic mix of Jive, Latin Swing, West Coast Swing, Hip-Hop Swing and Country Western Swing. Clive Barnes of the New York Post has called Swing! "A major breakthrough and the most exhilarating show in town!"

In addition to several original songs, the Tony Award-nominated Swing! features such classic swing tunes as "Boogie Woogie Bugle Boy," "Harlem Nocturne," "It Don't Mean A Thing (If It Ain't Got That Swing)," "Sing, Sing Sing!," "Stompin at the Savoy," and "Blues in the Night." Swing! opened in 1999 at the St. James Theater and ran for 461 performances before closing in 2001. The Broadway production, featuring direction and choreography by Lynne Taylor-Corbett, received five nominations including "Best Musical" at the 2000 Tony Awards.

-0-0-0-0-0-

MARCH 13-25, 2007
SEVEN BRIDES FOR SEVEN BROTHERS
TUTS Premiere

A rip-roaring good time! Based on "The Sobbin' Women" by Stephen Vincent Benet and the 1954 Stanley Donen-directed film, TUTS' production of Seven Brides for Seven Brothers will be filled with an exhilarating score and daredevil dancing, modeled after Michael Kidd's famed film choreography. Following the success of the MGM film version, which boasted the talents of Jane Powell and Howard Keel, the stage version of Seven Brides for Seven Brothers opened on Broadway in 1982 at the Alvin Theatre.

With a book by Lawrence Kasha and David S. Landay, the musical comedy also has music by Gene de Paul and lyrics by Johnny Mercer (who penned the movie songs) and additional songs by Kasha and Joel Hirschhorn with music by Saul Chaplin and de Paul, and lyrics by Mercer. Unforgettable songs include "Bless Your Beautiful Hide," "A Woman Ought to Know Her Place," and "Wonderful, Wonderful Day." Following its Houston run, TUTS' production of Seven Brides for Seven Brothers will tour to North Shore Music Theatre and Paper Mill Playhouse.

Set in 1850's Oregon territory, Seven Brides for Seven Brothers tells the story of Adam and his brothers' pursuit for brides. Adam, the eldest of seven brothers, goes to town to get a wife and convinces a young woman named Milly to marry him that same day. They return to his backwoods home, only for Milly to discover that all six of Adam's brothers also live in the log cabin. She sets out to reform the uncouth siblings, who are anxious to get wives of their own. Then, Adam develops an inspired solution to his brothers' loneliness…kidnap the women they want!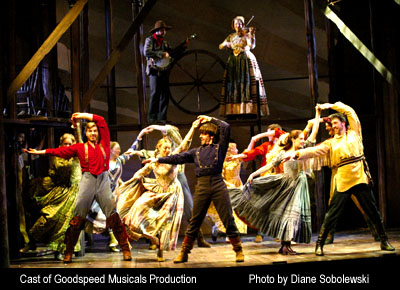 -0-0-0-0-0-

MAY 21 – JUNE 17, 2007
MONTY PYTHON'S SPAMALOT
Houston Premiere

Flying cows, killer rabbits, and taunting Frenchmen! Lovingly "ripped-off" from the internationally famous comedy team's most popular motion picture, Monty Python and the Holy Grail, Monty Python's SPAMALOT will makes its Houston premiere with Theatre Under The Stars and Broadway Across America - Houston. The winner of three 2005 Tony Awards including Best Musical and Best Director (Mike Nichols), Monty Python's SPAMALOT has remained the hottest ticket on Broadway, continuing to break box office records at The Shubert Theatre.

Directed by Mike Nichols, Monty Python's SPAMALOT features a book by Eric Idle, based on the screenplay of Monty Python and the Holy Grail by Monty Python creators Graham Chapman, John Cleese, Terry Gilliam, Idle, Terry Jones and Michael Palin, with music and lyrics by Idle and John Du Prez. Casey Nicholaw is the choreographer. Monty Python's SPAMALOT is produced by Boyett Ostar Productions.

Telling the legendary tale of King Arthur and the Knights of the Round Table, and their quest for the Holy Grail, Monty Python's SPAMALOT features a chorus line of dancing divas and knights, flatulent Frenchmen, killer rabbits and one legless knight. This outrageous new musical comedy has been hailed as "a no-holds barred smash" (The New Yorker) and "the best musical to open on Broadway this year" (The New York Times).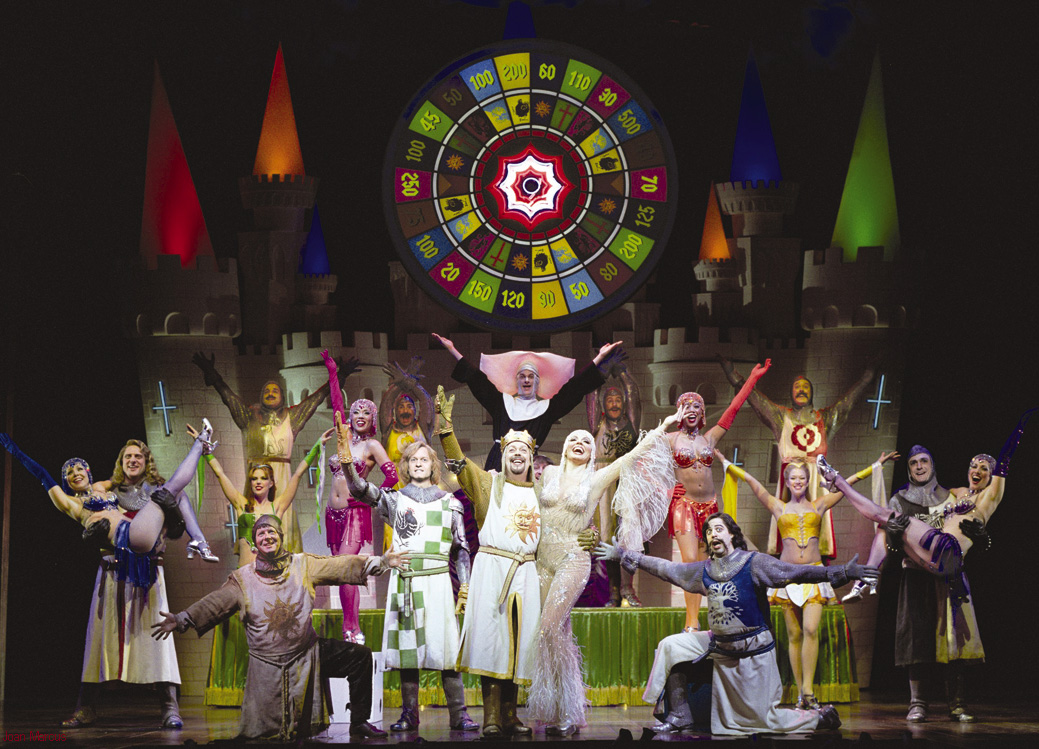 -0-0-0-0-0-


JUNE 26 – JULY 8, 2007
SWEET CHARITY

Hey, Big Spender! TUTS presents the new Broadway Tour of Sweet Charity, following the recent successful Broadway revival starring Christina Applegate. Taking on the role of true original Charity Hope Valentine is star of stage and television PAIGE DAVIS. She is well-known for her work in TLC's Trading Spaces and as Roxie Hart in Broadway's CHICAGO.

Directed by Walter Bobbie (a Tony Award winner for Broadway's runaway hit, Chicago) and choreographed by Wayne Cilento (Wicked, Aida), Sweet Charity features a hilarious book by none other than Neil Simon, as well as a classic score by Cy Coleman and Dorothy Fields. Memorable hits include "Hey, Big Spender," "There's Gotta Be Something Better Than This," and "If My Friends Could See Me Now."

Charity Hope Valentine is the eternal optimist. While working at the seedy Fan-Dango ballroom, she is often taken advantage of and continually experiences bad relationships. Finally, she seems to have met a decent fellow in Oscar. Trying to hide her true profession, she lies to him and tells him that she works in a bank. Soon, Oscar asks Charity to marry him. After he discovers Charity's real profession, he backs out of the marriage. Nevertheless, Charity continues to remain hopeful that good things will happen in her life.

Sponsor of TUTS' 2006-2007 "Really Big" Season, Stanford Private Wealth Management is a global network of independent affiliated companies working together to create a powerful resource of financial services and wealth management. Headquartered in Houston with offices throughout the United States, Mexico, Canada, South America, the Caribbean and Western Europe, Stanford manages the assets or provides investment advice for 70,000 private, corporate, institutional and governmental clients in 102 countries around the world. Stanford Private Wealth Management operates under the commitment "Hard Work, Clear Vision and Value for the Client," and prides itself on offering a highly personalized level of financial and wealth management services tailored to the individual needs of each client. All Stanford affiliates have a long history of supporting the arts and charities in the communities they serve.

For all of Theatre Under The Stars' 2006-2007 shows, air transportation is provided by Continental Airlines, the official airline of Theatre Under The Stars. Media sponsors include ABC-13, Houston Chronicle and Oldies 107.5. Season support is funded in part by grants from the City of Houston, the Texas Commission on the Arts and Harris County through the Cultural Arts Council of Houston/Harris County.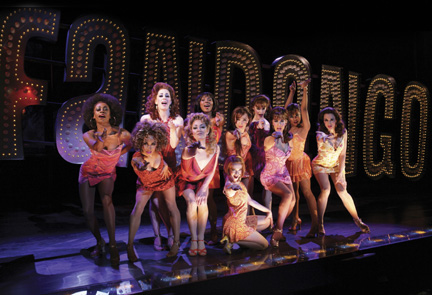 -0-0-0-0-0-