THEATRE UNDER THE STARS
PRESENTS
TUTS' 2018 - 2019 SEASON
-0-0-0-0-0-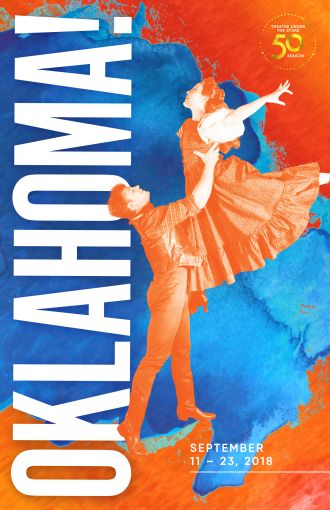 OKLAHOMA

September 11 – 23, 2018
We are opening our 50th Anniversary Season in September with a timeless classic, Rodgers and Hammerstein's Oklahoma!, which is celebrating its 75th Anniversary.
Based on Lynn Riggs' play, Green Grow the Lilacs, Oklahoma! centers on life in the early 1900s in the rural farmland of Oklahoma, and the love story between Curly and Laurey.
Full of familiar tunes that will get you humming and your toes tapping, this rousing and optimistic story of love and redemption, renewal and hard work is sure to resonate with our entire Houston community!
Learn more about Oklahoma! at TUTS.com/Oklahoma!
!
-0-0-0-0-0-
--0-0-0-0-0-
THE WIZ

October 23 - November 4, 2018
In October, we invite you to experience a super-soul, energetic Tony Award®-winner for Best Musical – The Wiz! A hip re-telling of The Wizard of Oz, The Wiz is a jubilant tale of friendship and adventure.
The Wiz tells the story of thirteen-year-old Dorothy, who lives with her Aunt Em, Uncle Henry, and her dog, Toto. After a cyclone hits her house, Dorothy is transported to the magical land of Oz where she meets the Scarecrow, the Tin Man, and the Lion who help her on her journey to defeat the wicked Evillene, and find her way home.
Ease on down the road with Dorothy and her friends to find a world full of love, like yours, like mine – like home!
Learn more about The Wiz at TUTS.com/TheWiz
-0-0-0-0-0-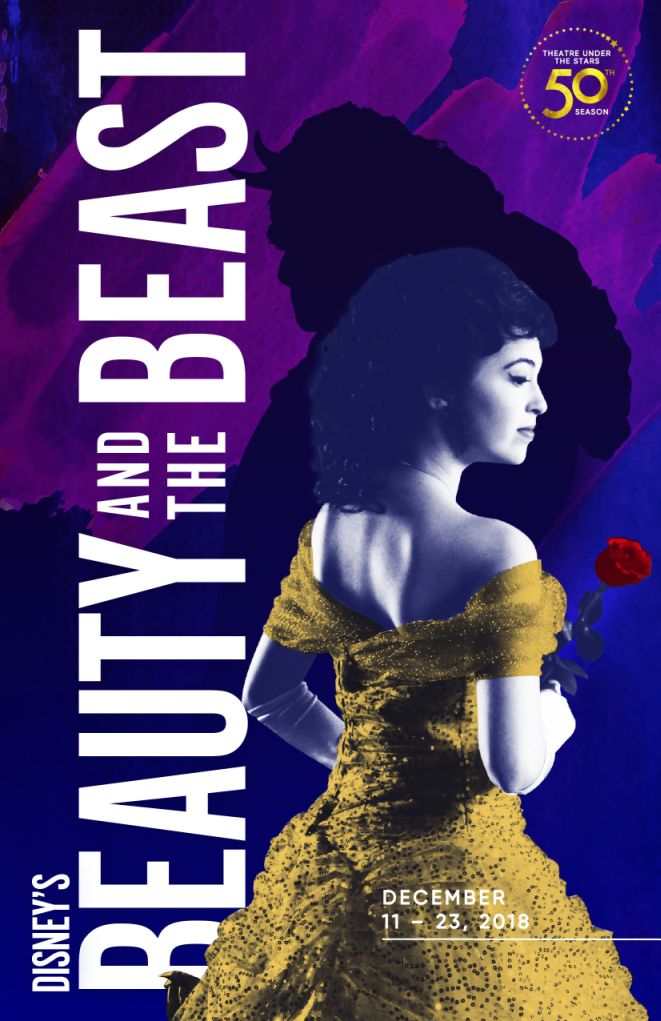 Disney's Beauty and the Beast

December 11 - 23, 2018
Twenty-five years ago, Theatre Under The Stars helped usher in a new musical era with Disney Theatrical's Beauty and the Beast right here in Houston! Just in time for the holiday season, this magical, funny, and moving tale of what it means to love and be human will enchant the entire family.
The production of Disney's Beauty and the Beast at Theatre Under The Stars set box office records, and ultimately ran for six weeks of sold out performances.
Featuring an enchanting score by Alan Menken, lyrics by Howard Ashman and Tim Rice, and book by Linda Woolverton, Disney's Beauty and the Beast is a mesmerizing experience that embodies the magic of the theatre.
Join us as the "tale as old as time" returns to the city where it started in a brand-new production, produced exclusively by the Theatre Under The Stars creative team.
Learn more about Disney's Beauty and the Beast at TUTS.com/BeautyandtheBeast
-0-0-0-0-0-
February 19 – March 3, 2019
Audiences in more than 400 cities world-wide have danced in the aisles over our next production, Mamma Mia!. This raucous, hilarious musical about a wedding on a Greek island tells the sweet story of love and heartbreak.
Mamma Mia! is a juke box musical featuring all the hits you know and love from ABBA. Written by British playwright, Catherine Johnson, Mamma Mia! is the ninth longest running show on Broadway, and the longest running jukebox musical in Broadway history.
Mamma Mia! is about family - both the one you're born to, the one you adopt and the family who adopts you along the way.
Learn more about Mamma Mia! at TUTS.com/MammaMia
RAGTIME
April 16 – 28, 2019
Based on E.L. Doctorow's powerful book about immigrants and the fight for the American soul in the early twentieth century, Ragtime is a magnificent and deeply moving musical. Featuring a Tony Award® winning score and book, Ragtime is set at a time when worlds and cultures are colliding on issues of race, class, gender equality, and politics.
The plot of Ragtime shows the intersection of three groups of people in the United States - African-Americans, upper-class suburbanites, and Eastern European immigrants, and the struggles each face as their worlds collide during this time.
This ensemble musical takes a look at the past and, in it, we see our present, and the opportunities for our future.
Learn more about Ragtime at TUTS.com/Ragtime
May 28 – June 9, 2019
"With a sizable cast of 47 incredibly talented performers, we will be able to fully realize the iconic moments from the golden age of musical theatre that are featured in Jerome Robbins' Broadway," said Artistic Director Dan Knechtges. "Jerome Robbins shaped and changed the history of musical theatre forever, and we're thrilled to celebrate his legacy as the crown-jewel of our 50th Anniversary Season."

<![if !supportLineBreakNewLine]>
<![endif]>
-0-0-0-0-0-/p>
How To Subscribe
Subscriptions to TUTS' 2018/19 mainstage season are available:
· Online at TUTS.com
· Phone at (713) 558-TUTS
· In person at the TUTS Box Office (800 Bagby St. – Downtown Houston)
· Discounted group subscriptions of 15 or more are available at (713) 558-8888 or via email at groupsales@tuts.com
VIP Subscribers – How to Access the Best Seats
Join TUTS as a Star Patron, Stage Door Circle Member or Founder's Club Member. VIP subscribers enjoy exclusive benefits from intimate cast talk-backs and exclusive events with show partners to backstage tours and more! Visit TUTS.com/clubs to learn more about benefits at each level.
For more information visit TUTS.com.
Theatre Under The Stars
800 Bagby Street
Houston, TX, 77002
The Hobby Center for the Performing Arts