THEATRE UNDER THE STARS
2000 SEASON

Theatre Under The Stars
P.O. Box 980609 Houston, Texas 77098-0609
Phone 713-558-TUTS (8887)
Group Sales 713-558-2600
Fax 713-558-8850
Visit our web-site at www.tuts.com
--------------------------------------------------------------

DAMN YANKEES

Tony Award Best Musical 1956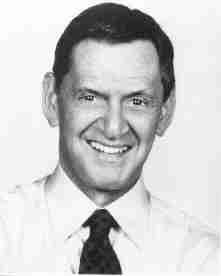 TONY RANDALL stars in Theatre Under the Stars' Season Opener DAMN YANKEES, March 21 - April 2 at the Arena Theatre for Tickets, call 1-800-678-5440.


Arena Theatre
March 21 - April 2, 2000
Book by George Abbott and Douglass Wallop
Music and Lyrics by Richard Adler and Jerry Ross
Based on Douglass Wallop's novel, The Year the Yankees Lost the Pennant

America's favorite pastime is glorified in one of America's Favorite Musicals - winner of 10 Tony Awards. It's the most successful musical ever based on a sports story. In this fun-filled homage to baseball, Joe Boyd, a middle-aged fan, sells his soul to Mr. Applegate, "a devil in red socks" in order to become Joe Hardy, an all-star pitcher and hitter for his favorite team.

But there are complications, and the devil has to enlist the services of the sultry seductress Lola, who tries every trick in the book to seduce Joe. The New York Daily News called it: "a wonderful musical… an all-hitter under the lights." The rousing score is full of gold old-fashioned razzmatazz and includes the hit songs You've Got to Have Heart, Whatever Lola Wants, A Little Brains - A Little Talent, and Two Lost Souls.



DAMN YANKEES. Photo by Carol Rosegg, Broadway touring company

--------------------------------------------------------------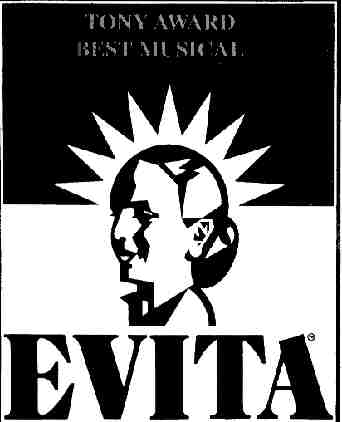 Theatre Under The Stars Presents the 20th Anniversary Production of Andrew Lloyd Webber's Classic EVITA at the Wortham Center in July, 2000



Wortham Center
July 11 - 23, 2000

Music by Andrew Lloyd Webber
Lyrics by Tim Rice

Winner of seven Tony Awards, this land mark musical relates the fascinating story of the ambitious, charismatic Eva Peron, one of the world's most powerful women. It was the first of the great British success that would come to dominate the musical scene worldwide. One of Andrew Lloyd Webber's most enduringly popular musical creations, the lushly romantic symphonic pop score with Tim Rice's sharp-edged satirical lyrics includes the mega-hit Don't Cry For Me Argentina, On This Night of a Thousand Stars, High Flying Adored, Another Suitcase in Another Hall, and Rainbow Tour. TUTS' production will commemorate the twentieth anniversary of the original Broadway production.


'EVITA' LEADS TUTS' BACK DOWNTOWN FOR THE SUMMER


Evita, the first of TUTS' two summer 2000 musicals downtown at Wortham Center, opened on
Broadway 20 years ago as one of the first of the high-tech mega-musicals by Englishmen Lloyd-Webber and Rice. Featuring the riveting song hit "Don't Cry for Me, Argentina," the show chronicles the rags to riches life of Eva Peron, the most powerful woman in Latin America in the late 1940's and early '50s. Directed by Harold Prince, the show originated in London's West End with Elaine Paige as Eva. Its subsequent 1979 Broadway debut, which introduced Patti Lupone as Eva and Mandy Patinkin as her nemesis, Che Guevara, was preceded by stints in Los Angeles and San Francisco and turned Lupone into a full-fledged Broadway diva.


The show ran for 1,567 performances and has now been performed in 28 countrires in 14 languages. There are more than a dozen recordings of the entire score. The film version of Evita, first touted as a vehicle for Barbra Streisand, was announced and postponed innumerable times before finally being made in 1996 with Madonna and Antonio Banderas.

--------------------------------------------------------------

A THEATRE UNDER THE STARS' MOMENT
THE SCARLET PIMPERNEL, AUGUST 1999
TUTS 1998 - 1999 SEASON



Houston Socialite Carolyn Farb
A Carolyn Farb sighting occurred August, 1999 during the Premiere Night of The Scarlet Pimpernel. Ms. Farb, a Houston philanthropist, named by the Houston Press as the Best Socialite of 1997, was seated Front Row Center, V.I.P. row at the Brown Theater of the Wortham Center.

Carolyn Farb has been involved in charity since she was a teenager. In the past twenty years, she has undertaken over 100 worthwhile causes and in almost every endeavor has exceeded her goal. With a blend of feminine charm and grace on the one hand and effective communication and leadership skills on the other, she has changed the way charities raise funds in Houston.
As a result of her hard work and commitment, approximately $10 million has been raised for various causes. Ms. Farb has been recognized by Volunteers of America on both the regional a national level. She is the recipient of the Illustrious Modern Award from the Wedgwood Society of Chicago, Illinois, and the All American Award from Cancer Fighters of Houston. She was named "Woman of the Year" by the YWCA and "Woman of Distinction" by the Ileitis and Colitis Foundation.



Carolyn Farb as photographed by Evin Thayer Studios, Inc.

--------------------------------------------------------------





Wortham Center - August 8 - 20, 2000

Written by Alan Janes
From an original idea by Laurie Mansfield
Additional material by Rob Bettison

The unforgettable story and songs of Texas' own rock-and-roll legend, Charles Hardin Holley, who became Buddy Holly - plus the unforgettable Big Bopper and Ritchie Valens - this musical has fans dancing in the aisles. A major hit in London, where it is still running after more than a decade, it won the Olivier Award for Best Musical

"Wonderful stuff!" rhapsodized the London Sunday Telegraph, one of Britain;s leading papers. A sensation in Australia and throughout Europe, Buddy is now taking America by storm. The irrisistible score sports such memorable song hits as Peggy Sue, That'll be the Day, Raining in my Heart, La Bamba, Chantilly Lace - and more!

TEXAS-BORN BUDDY HOLLY SUBJECT OF BRITISH MUSICAL


Buddy (The Buddy Holly Story), written by Alan Janes, also originated in England, but its subject is
an icon of American rock and roll - Lubbock,Texas-born rocker Buddy Holly. With his trademark horn-rimmed glasses and driving guitar licks, singer/songwriter Holly became so famous so fast that, when he died at age 22 in a plane crash on February 3, 1959 along with Ritchie Valens and J.P. "The Big Bopper" Richardson, the date became known worldwide as "The Day the Music Died." That moniker was further immortalized in the Don McLean song "American Pie." A new cover of "American Pie" by Madonna, from the film The Next Best Thing, has recently put McLean's 1971 song hit back on the charts.


Buddy, a toe-tapping, dancing-in-the-aisles blast from the past, tells the story of Holly's life and music, including his parade of hit songs like "Peggy Sue," "Oh Boy," "Maybe Baby ... .. That'll Be The Day," "It's So Easy," "Raining in My Heart," "True Love Ways ... .. Rave On" and "Words of Love." His final concert in Clear Lake, Iowa, with Valens, Richardson and Dion and The Belmonts, becomes the finale of this nostalgic, music-filled tribute.


Buddy (Tlte Buddy Holly Story) made its stage debut in 1989 at London's West End, where it ran for ten years featuring a powerhouse cast of 24 singers and musicians. In 1990 the show crossed the Atlantic and opened on Broadway to enthusiastic reviews and a run of nearly a year. It also has toured the UK, the US, Japan, Germany and South Africa.

--------------------------------------------------------------



1776. Photo by Joan Marcus, 1995 Broadway revival.

1776

Tony Award Best Musical 1969



Arena Theatre
October 10 - 22, 2000

Book by Peter Stone
Music and Lyrics by Sherman Edwards

A classic masterpiece, this musical history lesson - winner of three Tony Awards including Best Director and Best Musical - recounts the debates, the intrigues, and the comic by-play leading up to the signing of the Declaration of Independence. Set in Philadelphia in the humid summer of 1776, it shows the human side of the Founding Fathers - their foibles, their passion, their scheming, and the impact of the women in their lives. Thomas Jefferson, Benjamin Franklin, and John Adams sing and dance! The spicy score has love songs, comic pieces, and dramatic numbers - and includes the rowdy Sit Down, John, the haunting Momma, Look Sharp, the memorable Molasses to Run, the sharply observed Cool, Cool Considerate Men, and the slyly humorous Lees of Old Virginia

'1776' TO CAPITALIZE ON INTIMACY OF ARENA STAGE

1776, a historical American musical, arrived on Broadway in 1969 and took "Best Musical" honors from both the Tony Awards and the NY Drama Critics' Circle. Conceived by pop composer / lyricist Sherman Edwards, with book by Peter Stone, the show transports its audience back to Philadelphia's Independence Hall as a group of highly fallible, quarrelsome and sometimes pig-headed delegates to the Continental Congress rise to greatness as signers of the Declaration of Independence.

Edwards, a former history teacher and successful pop songwriter ( "See You In September, " "Johnny Get Angry, " "Brokenhearted Melody " and " Wonderful, Wonderful "), spent six years "shopping" his musical before savvy Broadway producer Stuart Ostrow agreed to champion it and persuaded Academy Award-winning filmwriter Stone (Father Goose, Charade, Arabesque, Sweet Charity, Skin Game) to pen the libretto. Stone also adapted the screenplay of 1 776, which reached theatres in 1972, and he later added to his Broadway credits such musicals as Sugar, Two by Two, Woman of the Year, Full Circle, My One and Only, The Will Rogers Follies,
Titanic and Annie Get Your Gun.

Ostrow, who now teaches Theatre at the University of Houston, sent a National touring company of 1 776 to America's larger cities beginning in April 1970, while another tour began visiting smaller cities that Septe'mber. That same year, despite being a celebration of the defiance of England that led to American independence, 1776 became an overwhelming hit in London, where it was affectionately jibed as the "new hit from the colonies." Other productions played Paris and Japan in 1971.

1776 returned to Broadway in a major revival on August 14, 1997, when critics again sang its praises (12 to 1) and the show garnered three more Tony nominations. Greg Edelman, as South Carolina orator Edward Rutledge, took the 1998 Drama Desk Award as "Best Featured Actor in a Musical."

--------------------------------------------------------------

THE WIZ

Tony Award Best Musical 1975



Arena Theatre
December 5 - 17, 2000

Book by William F. Brown
Music and Lyrics by Charlie Smalls

Winner of seven Tony Awards, this totally hip version of L. Frank Baum's The Wizard of Oz has a jazzy rock score, colorful, eye-popping visual spectacle, and dialogue that brings this fairy tale down to earth for modern audiences with pounding excitement and several surprising twists. Audiences tap their toes, snap their fingers, and hum along with such favorite soul, gospel and pop songs as East on Down The Road, Slide Some Oil to Me, Don't Nobody Bring Me No Bad News, Y'All Got It! And If You Believe.

Time Magazine said: "Its dances have a blowtorch frenzy, and its songs range from a warm gospel glow to the rock beat of a riveter mining asphalt."

'THE WIZ' LENDS HIP, SASSY SOUL TO BAUM'S CLASSIC
The Wiz is the exhiliarating "black show for all audiences" conceived by the late Tony-winning
Broadway producer Ken Harper. At the end of the 1974-75 season, his brainchild won seven Tonys including "Best Musical." At Harper's behest, librettist William F. Brown rewrote Frank Baum's The Wizard of Oz in sassy street argot, and composer Charlie Smalls provided the show with soul-style disco music. Geoffrey Holder directed and designed the costumes, and choreographer George Faison gave its Broadway company their ethnic dance steps. The resulting musical made stars of the musical's Dorothy, 15-year-old Stephanie Mills, and Scarecrow, 18-year-old Hinton Battle.

--------------------------------------------------------------

SAVE ON SUBSCRIEPTIONS TO ALL FIVE OF TUTS' 2000 MUSICALS
With discounts up to 40% off single ticket prices, subscribers can see all five Broadway musicals on TUTS' 2000 Season for as little as $55. Subscription savings on all five shows are available by phone at 713/ 558-TUTS (8887) or at the TUTS box office in Corporate Plaza One, 2600 Southwest Freeway at Kirby Drive.

Single tickets for Damn Yankees ($16-$55) are on sale at the TUTS box office, the Arena box office, Admission Network outlets (Sound Revolution, Vinal Edge) and Ticketmaster outlets (including Foley's, Kroger and Fiesta). Tickets also are available by phone at (800) 678-5440 or online at www.tuts.com. Major sponsors of TUTS' 1999 season productions include The Humphreys Foundation, BP Amoco, Conoco, Exxon, Duke Energy, PricewaterhouseCoopers, El Paso Energy Foundation, Burlington Resources Foundation, Arthur Andersen LLP, American General, Bank One, Chase Bank of Texas, N.A., EIM Valve Controls, Mr. and Mrs. Edward Hickam, Locke, Liddell & Sapp, LLP and TCP Holdings, Inc.

Air transportation is provided by Continental Airlines, the official airline of Theatre Under The Stars. TUTS Takes Wings with Continental Airlines.