THE 54TH ANNUAL WORLDFEST
HOUSTON INTERNATIONAL INDEPENDENT FILM FESTIVAL

APRIL 16 - 25, 2021

WORLDFEST.ORG
WORLDFEST 2021 – The 54th WorldFest-Houston
AT DEATH'S DOOR
By Theresa Pisula

theresa@houstontheatre.com
April 15, 2021
Yes, 'tis the sign of the times. I got tested earlier this year, just to alleviate the fears and prove I didn't contract the pandemic virus. As of this writing, I am fully vaccinated, having received my second Covid19 (Pfizer) shot over a week ago. Yes, I am older now than I've ever been in my life. But to me, life is just starting all over again. I feel that I am at the beginning of an exciting, wonderful journey and the best is yet to come. Within the last couple of years, the world community was turned upside down due to the pandemic. Though I feel, we are on our way to getting back to our lives, a "new" normal.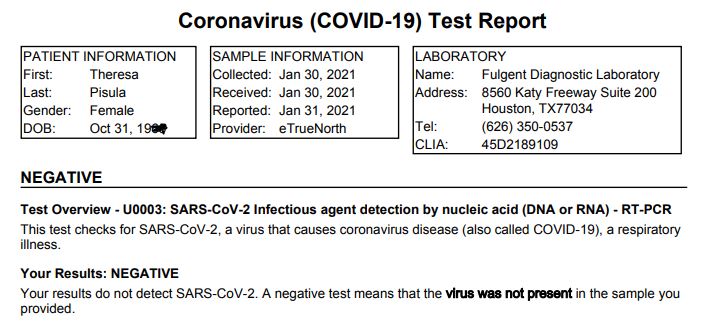 On January 27, 2021 I attended an online Zoom discussion of the Metropolitan Museum of Art's Costume Institute in New York City. Andrew Bolton, the curator in charge was speaking about a recent exhibition at The Met entitled About Time: Fashion and Duration. He was interviewed by Joy Sewing, the Lifestyle and Culture Columnist for the Houston Chronicle. The fashion exhibit which ran from October 29, 2020 through February 7, 2021 used excerpts from the writings of Virginia Woolf, who serves as the "ghost narrator." Mr. Bolton relates the experience of how the voices of Meryl Streep, Nicole Kidman and Julianne Moore could be heard through the exhibit reciting from the literature of Virginia Woolf's writings on Time. As you may know, these three actresses starred in the 2002 movie The Hours, which relates the story of how Virginia Woolf, played by Nicole Kidman, commits suicide by drowning herself by the River Ouse behind her house. Kidman, by the way, won the 2003 Oscar award for her performance.
On December 22, 2020 British model and fashion designer Stella Tennant died shortly after turning 50 years old on December 17th. At the time, the exact cause of death was vague and the lingering mystery piqued my curiosity. A few weeks later, the supermodel's family confirmed that her death was by suicide. She is survived by her four children, whom she had, with French-born photographer David Lasnet. They were married in 1999, but announced their separation in 2020. Upon learning of this misfortune, I immediately opened a cherished book sitting by my bedside table entitled Wait for Me! Memoirs. It is a book written by Deborah Mitford, the Duchess of Devonshire. The late Duchess lovingly wrote her biography which recounts her life spanning from growing up as a little girl in Oxfordshire, England to a photo taken with her seventeen great grandchildren, seen in the back of the book . Quite interestingly, in addition to the fact that the almost six-foot-tall supermodel lived a glamorous life of fashion, Stella Tennant is of blue blood. In the book, Duchess Deborah Mitford shares a picture with her famous granddaughter Stella Tennant in happier times.
My mind quietly recalled the traumatic times I have been shocked by the news of the suicide of fashion celebrities in the past decade. On June 5th, 2018, I was appalled when I heard of the death of Kate Spade. She was found by her housekeeper, hanging by a scarf at her Manhattan apartment, a note found at the scene. Kate Spade married her husband Andy Spade in 1994. Andy is the brother of comedian David Spade. A statement was released acknowledging that the couple had been living separately for the ten months prior to her death, though not legally separated. They have one child, Frances Beatrix, of whom the Frances Valentine Kate Spade collection was named after. The Kate Spade brand started as a collection of handbags. The business developed a loyal following, and morphed into an international success valued at $2.4 billion. Personally, Kate Spade's estimated net worth is $200 million at the time of her death.
"Everyone has inside of him a piece of good news. The good news is that you don't know how great you can be! How much you can love! What you can accomplish! And what your potential is!" -- Anne Frank
Another celebrity model and fashion designer L'Wren Scott was found dead in her New York apartment in March 2014. The body of the 6-foot 4-inch statuesque beauty was discovered, also hanging by a scarf. She was 49 years old and the officials ruled the death a suicide. It boggles the mind why these fashion icons would want to commit to such a heinous end. They had fame and fortune, these often-coveted qualities that are quite difficult to obtain. Notably, Scott's designer clothes have been worn by such famous celebrities as Madonna and Julia Roberts. She dated Mick Jagger for more than a decade, and created the looks for the Rolling Stone's 50th anniversary tour. She left her entire $9 million estate to the 70-year-old Rolling Stone front man. Jagger is worth $328 million.
In February 11, 2010 I was stunned by the death of Alexander McQueen. Born on March 17, 1969 in Lewisham, London, he was the youngest of 6 children. His father was a taxi driver and his mother was a teacher. He was the creative director of Givenchy from 1996 to 2001. He won the 1996 British Designer of the year award, and won it 3x more in his career. When he married George Forsyth in Ibiza, Kate Moss served as his bridesmaid. In 2003, he won the CFDA Award for International Designer of the year. In 2003, he received the CBE, the highest-ranking order for the British Empire (excluding Knighthood) from the Queen of England. The English fashion designer and couturier's final collection was the Fall-Winter 2009 – 2010 where he made his last runway show appearance. There were 16 pieces, and sadly the collection was only 80% complete.
A few days before his death, he announced on Twitter that his mother had died. He reportedly willed his $19+ million fortune to his family, his favorite charities and more importantly, to his dogs. His suicide note read "Look after my dogs, sorry, I love you, Lee." McQueen was HIV positive. Besides the obvious reasons, such as depression and struggles with mental health, we continue to search for other credible reasons on why these icons would want to kill themselves. Loss of love and suffering from a broken heart, they were probably searching for reasons to live and found none. No matter how complicated their lives are, it would be easier for me to understand, that for them, there is only one option. The choice is simple.
Putting aside my morbid fascination, steeling my courage and gathering the will to move on, I decided to forge towards the future. Definitely! It is time to get out of quarantine, venture outside my home to attend the 54th Worldfest Houston International Film Festival from April 16 – 25, 2021. Started in 1961, it is described as the third oldest film festival in North America, right after New York and San Francisco. "The oldest Independent film festival in the world and we are fiercely independent!" as Founder Hunter Todd would say.
Click on image to view the YouTube Trailer video. Enjoy the 54th Annual Worldfest Houston from April 16 - 25, 2021. Worldfest Houston is the third oldest international film festival in North America and the oldest independent film festival in the world. For more information, click on
www.worldfest.org
.

What: Beautiful Lure - A Modern Tale of "Painted Skin" Panorama Asia Opening ~ (Japan)
Where: Cinemark Theatre – 310 Memorial City Mall, Houston, TX 77024
When: Thursday 4/22/2021 at 7:15 pm Theaters 13 and 14
Synopsis: Maiko Yamamoto works as a secretary to the vice president of a major bank. With both beauty and wit, she is the target of everybody's attention and admiration, but she has a hidden side. At night, she works as a hostess at a high-class club in Ginza and looks for men who are worthy of her beauty. Finally, one night, the man who she has been waiting for comes in. Taro Shiomura is the most hopeful candidate to become the next prime minister of Japan. Taro quickly falls in love with Maiko. All goes well as Maiko's plan, and preparations for their marriage get steadily underway. However, Taro's life mentor and the spiritual leader Katsuko Tachibana tells him that Maiko is a youma. who is possessed by the nine-tailed fox. A "youma" is a foxy demon wearing a "human skin" – "painted skin". As told in the ancient Chinese fantasy story, "Painted Skin" is a human skin painted to look like a beautiful woman. Youma wears this skin to seduce men. During the Tang Dynasty, Emperor Xuanzong of Tang is seized by Yan Guifei who had the ethereal beauty and caused the dynasty's ruin. In the film, Maiko Yamamoto can only satisfy herself by destroying the country with her beauty. Yet Taro struggles because he wants to believe that she has a conscience. On the day of the wedding, what does fate fold for them?
Official website: https://beautifullure.com/
Click on image to view the YouTube Trailer video. Enjoy the 54th Annual Worldfest Houston from April 16 - 25, 2021. Worldfest Houston is the third oldest international film festival in North America and the oldest independent film festival in the world. For more information, click on
www.worldfest.org
.
What: NARCO SUB (U.S.A.)
Where: Cinemark Theatre – 310 Memorial City Mall, Houston, TX 77024
When: Thursday 4/22/2021 at 7:05pm and 7:10pm Theaters 11 and 12
Premiering on Opening Night is the action / adventure film NARCO SUB. This crime drama is about a former U. S. Marine who is forced to become the International criminal he once fought against. When a powerful and violent drug cartel kidnaps his wife and daughter, he has no choice but to pilot a submarine with a large shipment of cocaine in order for them to release his family. In the process, he discovers much worse are smuggled into the U. S. NARCO SUB is directed by Shawn Welling, written by Derek Potts and produced by Deepwater Productions.
Born in Houston, Texas director Shawn Welling's career began as a dancer / choreographer. He has worked with the NBA, NFL, NHL and Cirque du Soleil among others. The success of his career then catapulted when he moved onto independent films, where he has won numerous awards. As a director, his first film "The House of Dreams" won a gold and a platinum Remi at the 2006 Worldfest International Film Festival. His second film is the emotionally powerful "The Messenger: 360 Days of Bolivar." Welling proceeded to win awards for films such as "Project Aether", the web series "AXI: Avengers of Extreme Illusions"; short films such as "If I Could Talk" (2014); the true to life family feature "The Blimp Trap". Another collaboration with Derek Potts is the sci-fi drama "The Last Astronaut". He resides in Houston with his wife Michelle Simmons and their daughter Emma Rain Welling.