The 32nd Annual Worldfest-Houston
The Houston International Film Festival

Worldfest-Houston, The Independent Film Festival
April 9 - 18, 1999


The Opening Night Gala (Friday, April 9th)
At The Red Lion Hotel After the Premieres of THREE SEASONS and LOVE SONGS

---------------------------------------------------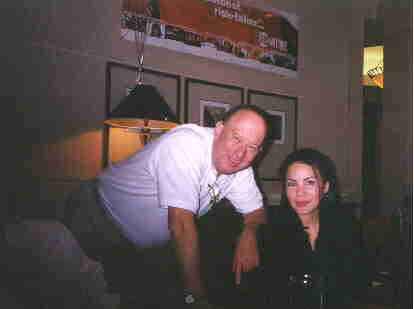 (L-R) Worldfest Chairman and Founding Director J. Hunter Todd and Actress Zoe Bui


THREE SEASONS
Opening Night Film - Friday, April 9th

INTERVIEW WITH ACTRESS ZOE BUI
Director: Tony Bui
Producers: Jason Kliot, Joana Vicente, Tony Bui
Screenwriter: Tony Bui
Editor: Keith Reamer
Director of Photography: Lisa Rinzler
Music: Richard Horowitz
Cast: Don Duong, Nguyen Ngoc Hiep, Tran Manh Cuong, Harvey Keitel, Zoe Bui, Nguyen Huu Duoc
Print Source: October Films (New York, NY)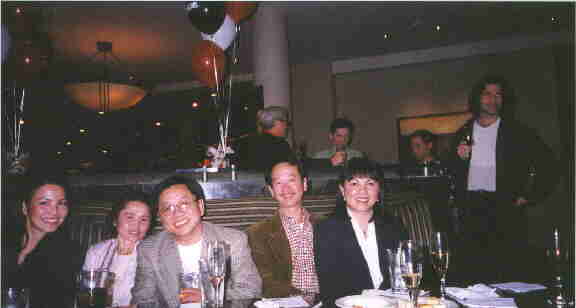 Actress Zoe Bui(left) and Film Festival attenders.


Winner of both the Jury Prize and Audience Awards at the Sundance Film Festival, Three Seasons depicts the stories of four strangers in Saigon who in the early hours of the New Vietnam suddenly find themselves expatriates in their own country, passed over by the "improvements" of Western progress. The young Kien An, who is a living memory of the old ways, living a life seemingly unchanged by the passage of time, is hired to be a personal assistant to a reclusive spiritual master. In the center of the city, Hai, a cyclo driver falls for a proud, young prostitute, Lan, with lofty ambitions, who frequents the new marble hotels. Lan as reinvented herself as someone who can survive in the cold-hearted capitalist world. Hai bridges the two worlds on his cyclo. Meanwhile, Woody, a young boy who hustles trinkets on the streets, meets G.I. James Hager, who is searching for the daughter he left behind in the war. James Hager is a reminder of the country's ravaged past while young Woody is a symbol of its future. These stories merge to paint a portrait of a country in transition, the last moments of a culture which, through a second invasion by its former enemy, will never be the same again.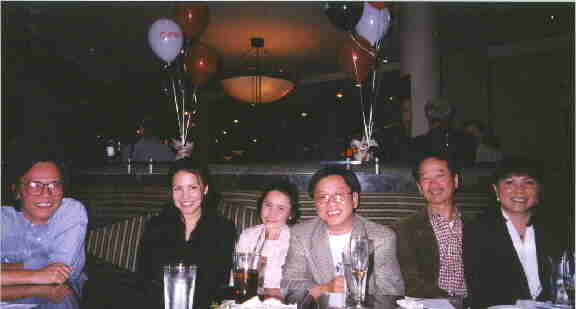 Actress Zoe Bui(second from left) and Film Festival attenders.



Three Seasons is Director Tony Bui's first feature film and it was chosen for both the Sundance Writers and Directors Lab in 1996. It is the first American film to be shot in Vietnam, and one of the only foreign language films ever fully financed by an American Distributor.
---------------------------------------------------





Pulitzer Prize Winner, LOVE SONGS Producer and Screenwriter Charles Fuller (right)



LOVE SONGS

INTERVIEW WITH PULITZER PRIZE WINNER CHARLES FULLER
Directors: Louis Gossett Jr., Robert Townsend, Andre Braugher
Producer: Charles Fuller
Screenwriter: Charles Fuller
Editor: Bill Goddard
Director of Photography: James Bagdonas
Music: Ronnie Laws, Pete Anthony
Cast: Louis Gossett, Jr., Robert Townsend, Andre Braugher, Rachel Crawford, Michael Anthony Rawlins, Lynn Whitfield
Print Source: Showtime Networks Inc. (Los Angeles, CA)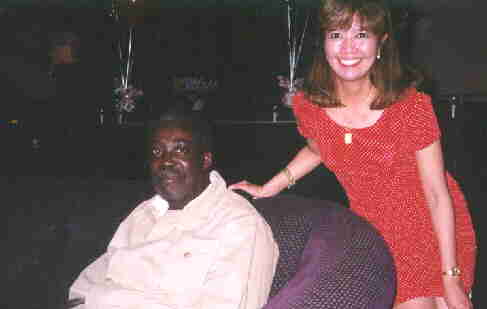 (L-R) Pulitzer Prize Winning Writer Charles Fuller and Theresa Hyde.



Love Songs is a trilogy that depicts a different side of the Black American experience - one that shows what life and love are really like whether black or white. The trilogy opens with a story directed by Louis Gossett, Jr. Champ is a promising young boxer who is pursuing his athletic career while working a "real job" as an auto mechanic to make ends meet for himself and his wife Sheron, who is expecting a baby. The second story of the trilogy is directed by Robert Townsend. In this story, Ellis is a working class man who woos the woman of his dreams, all the while trying to convince her that his love is right for her. To complete the trilogy, Andre Baugher directs the story of Reuben, a hard-working family man with a loving wife and a level-headed teenage son, whose life is thrown into turmoil when Reuben must protect his sister-in-law, Della from the physical abuse of her husband, Willy.





(L-R) Directors Robert Townsend, Louis Gossett, Jr., and Andre Braugher



Louis Gosset, Jr. is a veteran actor whose career spans some 48 years on the stage and screen. His numerous credits include an Academy Award for An Officer and a Gentleman. A Golden Globe Award for The Josephine Baker Story, an NAACP Image Award for Touched by An Angel, and an Emmy Award for the classic mini-series Roots. Robert Townsend's acting credits include Streets of Fire, A Soldier's Story, American Flyers and Mighty Quinn. Townsend also wrote, directed and starred in the films Hollywood Shuffle, The Five Heartbeats, and Meteor Man. Among his other directing credits are B.A.P.S. and Eddie Murphy's Raw. He currently stars on the semi-autobiographical television series The Parent Hood. Andre Baugher makes his directorial debut with Love Songs. Among his acting credits are City of Angels, Glory and Primal Fear. A three-time Emmy Award nominee, Braugher received an Emmy nomination for The Tuskegee Airmen and won an Emmy Award for the TV series Homicide: Life on the Street.
---------------------------------------------------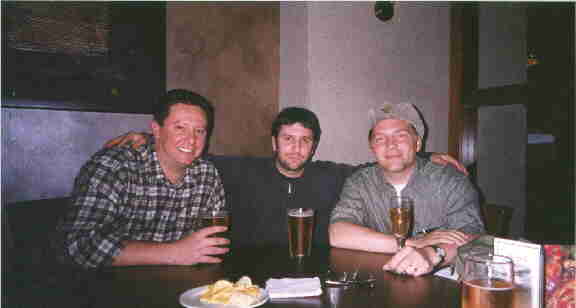 (L-R) Producer Scott Downing, Screenwriter and Director Aaron Downing, and Producer Lane Soelberg.


PURE KILLJOY

INTERVIEW WITH WRITER / DIRECTOR AARON DOWNING AND PRODUCERS SCOTT DOWNING AND LC SOELBERG
Director: Aaron Downing
Producers: Lane Soelberg, Scott Downing, Dale Downing
Screenwriter: Aaron Downing
Editor: Michael Matzdorf
Director of Photography: Keith Smith
Music: Michael Matzdorff, Eric J. Ray
Cast: Gregg F. Rubin, Cristina Gulino, Mark Phillips, Brian Frank Carter, Melanie Hall
Print Source: Retrospect Productions (Los Angeles, CA)

Stylized in the surreal tradition of the Avant-garde and experimental cinema, Pure Killjoy invites the viewer to join its main character on an odyssey of psycho-sexuality. For three desperate days, Fred Derf painfully tries to rationalize his twisted desires only to confront his greatest fear: Love. Through the marriage of shockingly beautiful visuals and intense sound design, Aaron Downing's darkly comic debut feature dares the audience to find truth in a world without answers. You have no choice but to react.





(L-R) Producer Scott Downing, Screenwriter and Director Aaron Downing, and Producer Lane Soelberg.



Screenwriter / Director Aaron Downing moved to Chicago and graduated from the Columbia College Film School in 1992. After graduation, he decided to move to California and got a job as a runner on the Beverly Hillbillies movie. In 1995, Aaron wrote the screenplay for Pure Killjoy while working in post-production at Fox, and raised enough money to begin production on what would become his directorial debut. He spend the next three years running up credit cards, calling in favors and neglecting his girlfriend, to the point that she left the country, to get his film completed. Pure Killjoy made its debut at the 1998 South Beach Film Festival.
---------------------------------------------------

ROSE'S
World Premiere

INTERVIEW WITH PRODUCER KARCHI PERLMANN
Director: Frank Patterson
Producer: Karchi Perlmann
Screenwriter: Frank Patterson
Editors: Frank Patterson, Dan Leonard
Director of Photography: Tom Callaway
Music: Bill Peterson
Cast: Leslie France, Wayne DeHart, Sylvia Miles, Glenn Shadix
Print Source: Envisage Media Production, (Tallahassee, FL)





Producer Karchi Perlmann



Secrets abound in a small southern town, and most of them seem to revolve around Rose, a timid florist. Rose turns to a recently paroled murderer, Willyum, to help her dispose of her debt-ridden and deceitful husband, Dan. Circumstances oblige Willyum to help Rose, who in turn helps Willyum win back the love of his estranged family. In the course of three days, they find themselves transformed by a series of unexpected events.

Screenwriter / Director Frank Patterson cut his teeth on genre films during the 80's and then became a faculty member at the FSU Film Conservatory. After teaching for eight years, he returned to directing with Rose's, a character driven drama / comedy. Rose's marks a change of direction for Frank and he considers it his feature film debut. Frank is a native Houstonian.

(L-R)International Screenplay Juror Vassily Fedyaev from Hungary, Filmmaker Todor Blagoev from Bulgaria, Warwick Pictures' Bert Weil, Attorney Kenneth A. Zimmern, and screen-writer Casey Kelly who has written and produced 2 NBC movies of the week.
(L-R) Filmmaker Vassily Fedyaev, Screenwriter / Producer Casey Kelly, and Warwick Pictures' Bert Weil at The Film Festival Opening Night Gala
(L-R) Theresa Hyde and Warwick Pictures Chairman and Executive Vice President Bert Weil
(L-R) Attorney-at-Law and "film-buff" Kenneth A. Zimmern, Warwick Pictures Chairman and Executive VP Bert Weil, and Screenwriter / Producer Casey Kelley at The Houston International Film Festival.
Theresa Hyde (in red dress) talking to Mary Bourne-Marth, Field Marketing Director for Showtime Networks, Inc., and (seated) Pulitzer Prize Winning Playwright Charles Fuller talking to a Film Festival Attender at The Film Festival Opening Night Gala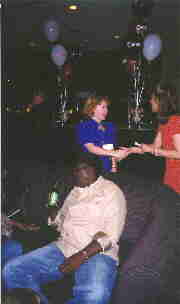 Film Festival Opening Night Gala